ONA Fast Hole Technology: the cutting-edge solution for more efficient turbines
ONA Fast Hole Technology: the cutting-edge solution for more efficient turbines
ONA revolutionises hole drilling in the aeronautical sector with its Fast Hole technology. This innovative technology allows complex holes to be produced in any conductive material with perfect finishes and total control of the white layer during erosion. The tests carried out demonstrate its high quality and competitiveness, and its compact and ergonomic design maximises efficiency where space is limited. ONA continues to lead innovation in the market with its Fast Hole technology.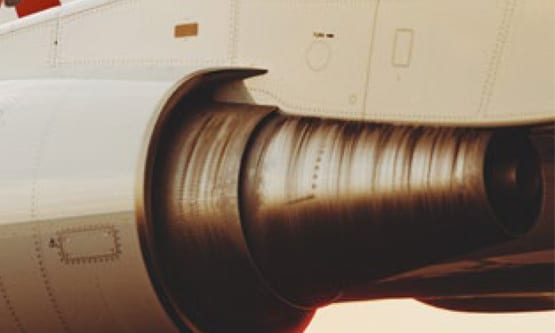 With more than 25 years of experience in the turbine sector, ONA has developed this Fast Hole technology based on its EDM know-how and in close collaboration with its customers in the aeronautical sector.
Fast Hole technology allows complex and intricate holes to be produced in any conductive material, guaranteeing perfect finishes and total control of the white layer during erosion. With its rapid programming and astonishing speeds, ONA's Fast Hole technology outperforms other machines on the market.
In addition, its compact and ergonomic design maximises efficiency and ease of use, with side access to load electrodes while the machine is running. ONA's Fast Hole technology is an innovation that brings new possibilities to the aerospace industry in the manufacturing of turbine parts.
Progress towards more efficient turbines
In the turbine manufacturing industry, the response to the need for constant improvement focuses on developing more efficient turbines in terms of fuel consumption, noise reduction, operating costs, NOx emissions and reliability. GTF ("Gear Turbo Fan") architecture represents the next generation of turbines in the aeronautical sector, allowing operation at high speeds, which reduces the size of the turbine or improves efficiency without compromising its current size. However, this new architecture also poses mechanical challenges that require new designs, materials and manufacturing processes.
Operation at high temperatures requires the use of more advanced materials and more efficient components in the turbines.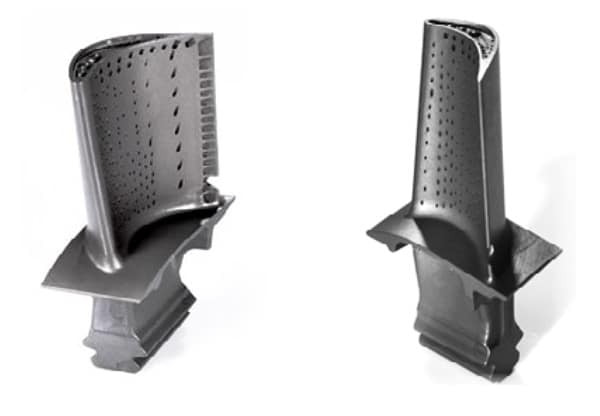 One proposed solution is the use of components with improved cooling designs, which include numerous orifices with complex geometry. However, manufacturers face difficulties in finding specific machinery that can quickly produce these numerous holes and meet the high industry standards.
The conventional advanced die sinking EDM (SEDM) process has been used to create coolant holes due to its high final quality, but it is slow and inflexible. Fast Hole EDM drilling brings a solution that offers cooling holes with individual shapes and custom geometries. This allows manufacturers to tailor turbine cooling according to their specific requirements and optimize their performance.
Quality and Competitiveness Tests: ONA Technology for Turbines
ONA has carried out extensive tests to assess the quality and competitiveness of its Fast Hole technology developed for the turbine sector. This has focused particularly on the ONA FH4 machine, used to drill holes in turbines.
The test consisted of making a variety of holes with different shapes and depths, measuring the quality, dimensions and completion times, key factors to determine the effectiveness and competitiveness of the ONA technology.
Technical characteristics of the tests
– 12 different tests have been carried out.
10 tests: through holes
2 tests; blind holes
– A total of 54 holes
– Electrode diameter. Between 1.2 – 6 mm
– 3 of the tests involve diffusers.
– 7 tests aim to check the BT
– Metallographic analysis OK. White layer, cracks, roughness.
Results and Conclusions
The results showed that turbine manufacturers using the ONA fast hole machine will gain a significant competitive advantage. ONA technology achieved high-quality hole finishes, with smooth and precise surfaces, essential for the correct operation of the turbines and to reduce wear and improve efficiency in power generation.
In addition, the ONA fast hole model offers advanced ergonomics, providing an enhanced work experience. Its touch screen and intuitive interface make it easy to configure and control the machine, optimising productivity and reducing set-up times. Its compact and accessible design allows its installation in limited work spaces, maximising efficiency and optimising production flow.
The ONA fast hole machine also incorporates the latest technological innovations developed by ONA, transferring advances in die sinking and wire machines to this new model. This is an example of ONA's ongoing commitment to innovation and the development of market-leading solutions.
Applications and Benefits of Fast Hole EDM Drill Technology:
The use of Fast Hole EDM Drill technology is not only limited to the aviation industry but can also find applications in sectors such as power and oil and gas. The key benefits of this technology include:
Higher productivity: the Fast Hole EDM Drill enables the rapid production of numerous coolant holes, increasing efficiency and reducing manufacturing times.
Advanced cooling designs: the flexibility of the Fast Hole EDM Drill allows for the creation of custom hole shapes and geometries, facilitating the development of more efficient cooling designs tailored to the specific needs of each application.
Quality and precision: despite its high speed, the Fast Hole EDM Drill ensures the quality and precision necessary to meet exacting industry standards, providing high end quality cooling holes.