ONA Smart Connect. Industry 4.0.
Constant flow of information on the machine to guarantee its perfect working, with a reduction in costs and the optimization of production processes.
Analysis of the parameters of each machine to manufacture the maximum number of workpieces in the shortest time possible.
Remote Diagnosis system in order to offer solutions in real time.

Performance of each machine by shift.
Direct and historical monitoring of erosion.
Remote software updating.
User management.
Status information on consumables.
Total availability: at any time and anywhere in the world.
LOCAL SERVICE TEAM: We place a network of local service points at the disposal of our clients with highly qualified native personnel for delivering quick and customised service which is tailored to the clients.
OWN EXPERT SERVICE: At ONA, we are committed to developing our own machines, CNC, generator and technology included. Our team of experts ensure that we are able to manage our clients´ demands directly.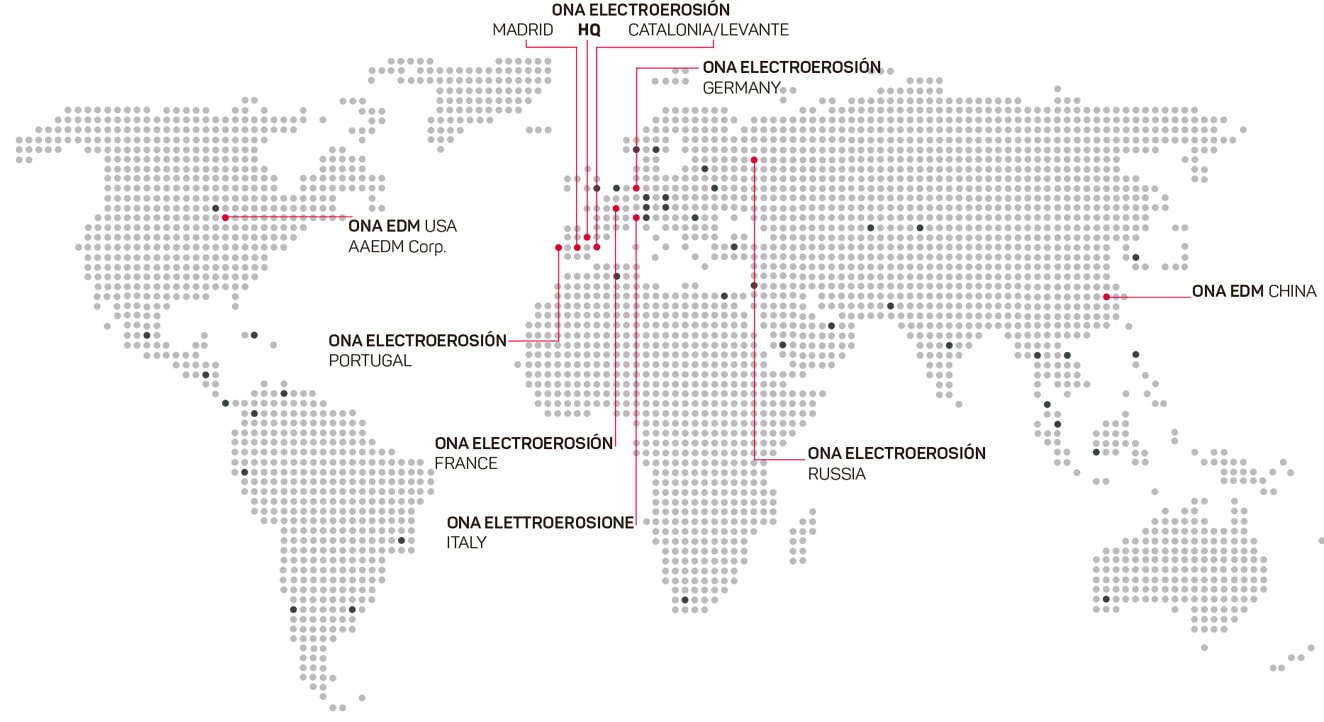 Remote assistance, making it easy to diagnose the problem and offer a quick and efficient service.
We anticipate the next change of replacement parts, guaranteeing the optimum working of the machine and avoiding unnecessary downtime that can compromise production time.
The future is in teleservice:
Diagnosis and remote control.
Remote repair.
Preventive maintenance.
Analysis and sale of consumables online (project).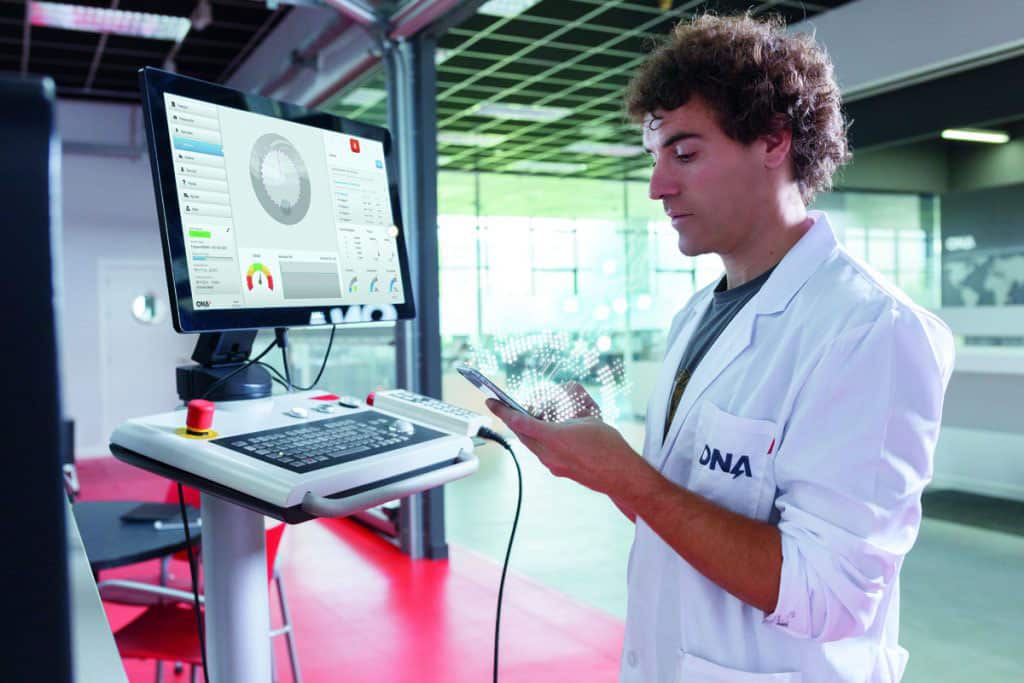 Original replacement parts with a 24-hour delivery service.
Use of approved consumables and top-quality original replacement parts to guarantee top performance of the machines and prolong their useful life.
A wide network of distributors throughout the world with ensured stock of original pieces with a 24-hour delivery service anywhere in the world.
Complete catalogue with all the necessary consumables for machine maintenance like wires, filters, Ekoadd, resins, guideways, taps, oils, blades and drilling electrodes.
Continuous updating of the design of pieces for maintaining each machine with the latest improvements in technology.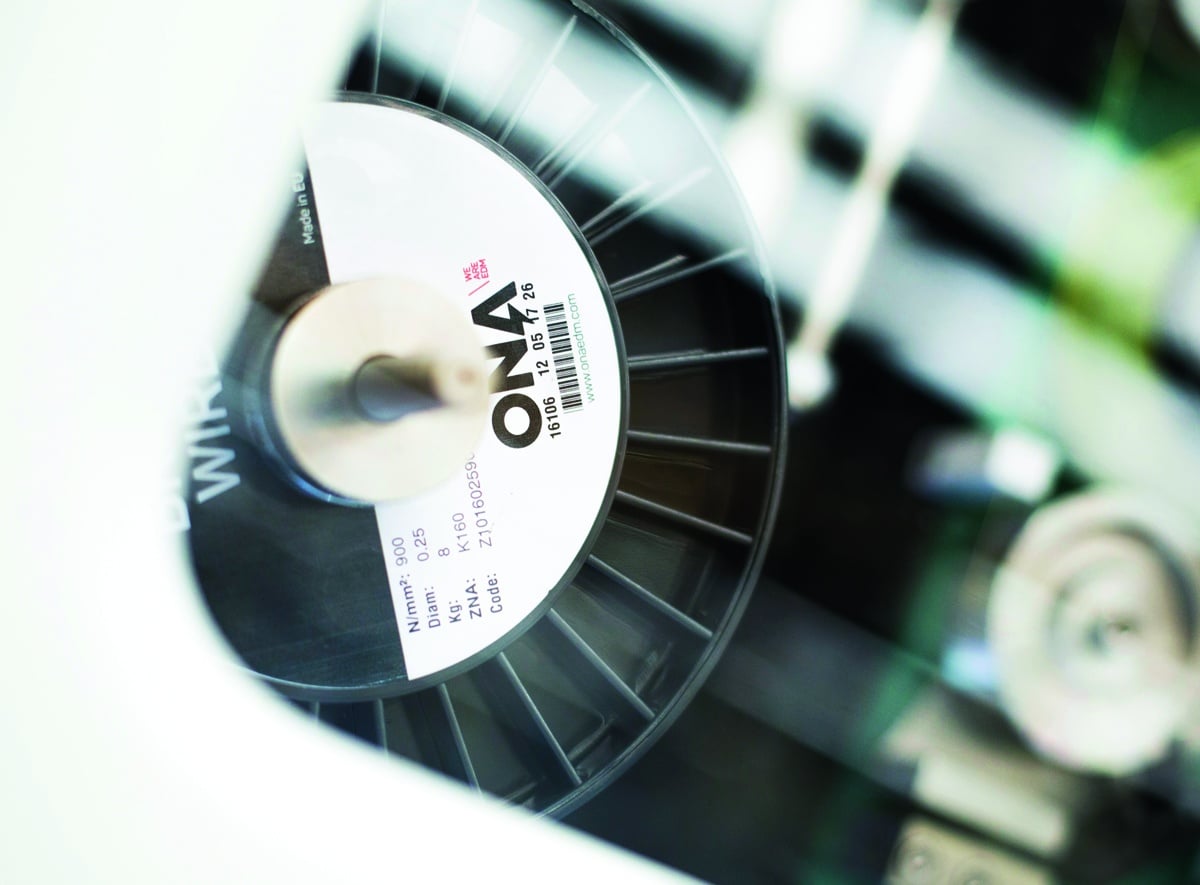 Application engineering: optimised production processes.
We place the knowledge and experience of our team of experts at the disposal of our clients (on demand) to optimise the different key parameters of the manufacturing processes.
We work together with the client to develop alternative work flows to help make the most of each application.
Increased overall effectiveness of the equipment (OEE) improving machine availability and performance.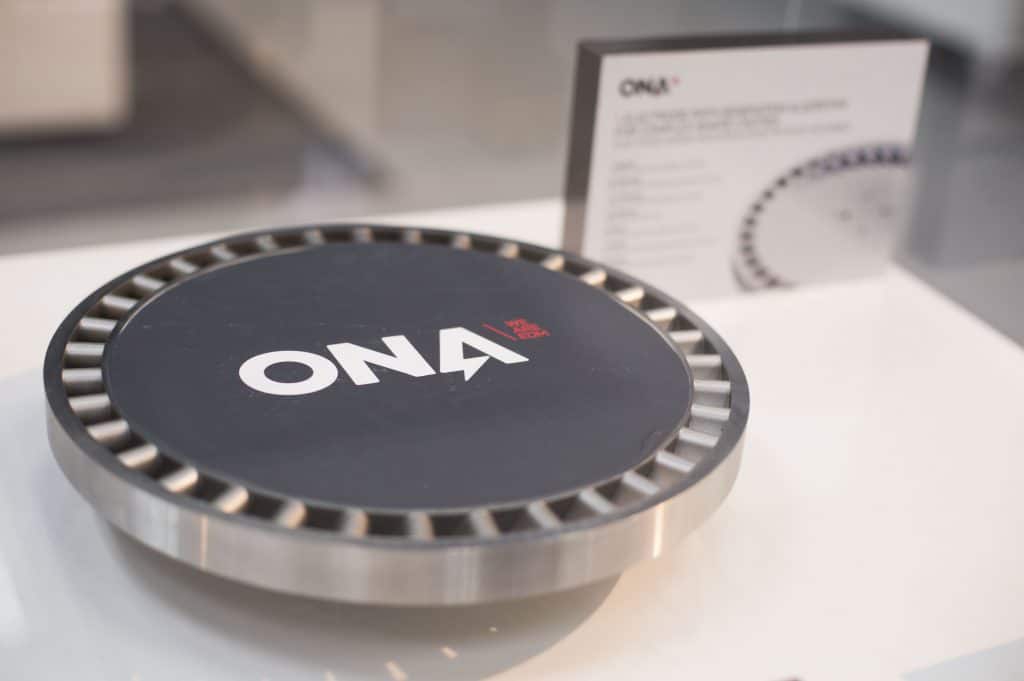 Training for maximizing productivity.
Training is fundamental to get the best performance from each machine. It is only through an in-depth knowledge of how all the functions work that we can take the decisions that optimise its performance.
\THE FUNDAMENTALS OF EDM
\OPERATION OF THE ONA MACHINE
Operation

Basic. Handling the machine.
Advanced. CNC programming, technological options, pieces, processes, script programming.

Maintenance

Level I. Basic training and maintenance.
Level II. Repairs.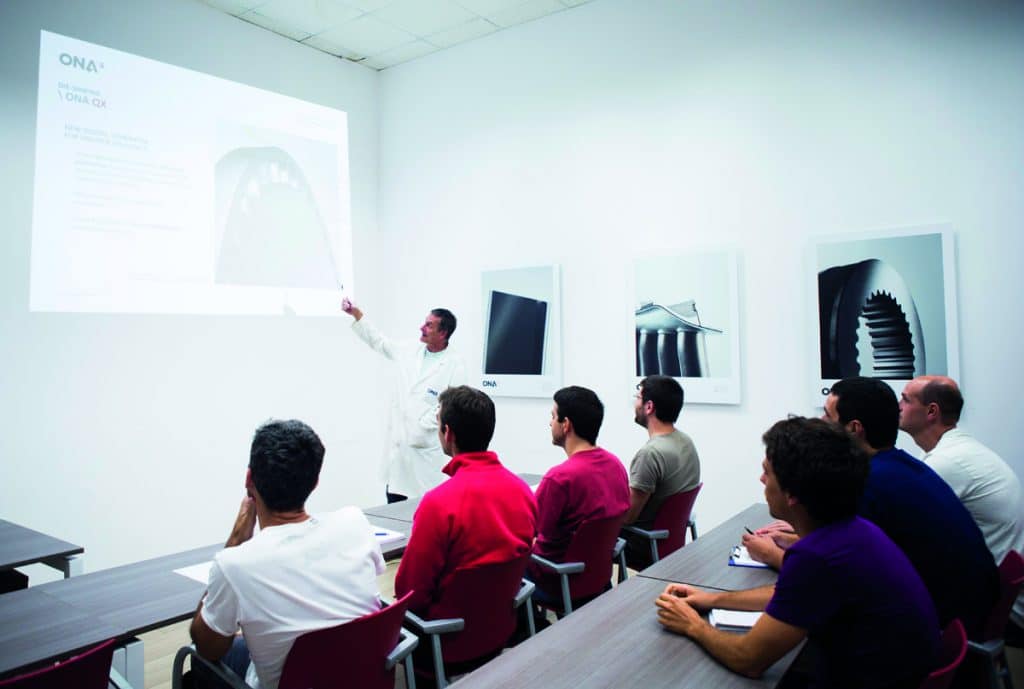 Machine retrofitting and upgrading.
Equipment with fine-tuned technology to ensure maximum performance and efficiency. Software and CNC updates, generator upgrade, repair/replacement of components (spindles, bearings…), geometric verification and laser.
Long useful life of each piece of equipment in the best operating conditions.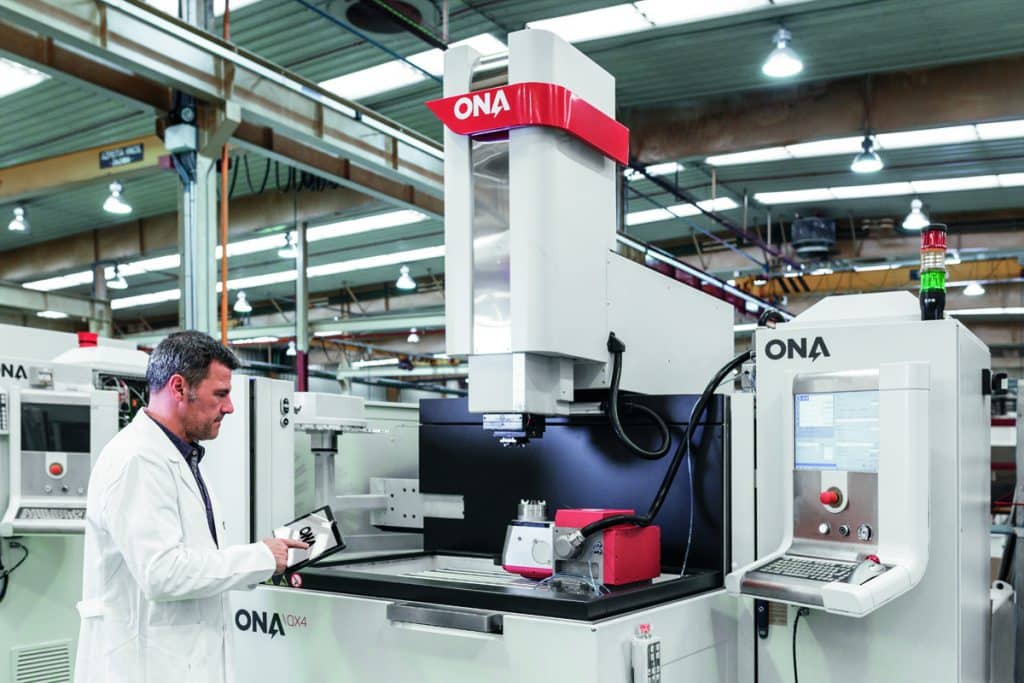 ONAareEDM
The Palmela (Portugal) car factory, one of the most important in Europe, acquired 2 ONA models (AV35 and QX4) for its part press and stamping area.
ONAareEDM
In the PSA Peugeot Citroen process of manufacturing trimming dies, wire EDM is employed both in the manufacturing of new dies and in the process of reusing the dies that have been heavily used.
ONAareEDM
NELIDOV, a Russian company whose main activity is the manufacture of gas turbines for power generation and aircraft engines, has chosen ONA for the development of a personalised project with specific needs.