\ EDM FOR THE AUTOMOTIVE SECTOR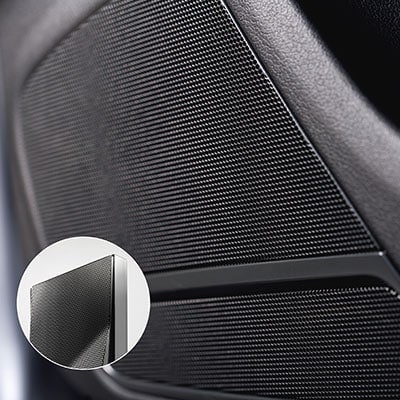 Type of graphite: EDM-3
Total time: 43 hours
Final roughness: 18 VDI
Loudspeaker surface area: 350 cm2
Roughing and finishing with a single electrode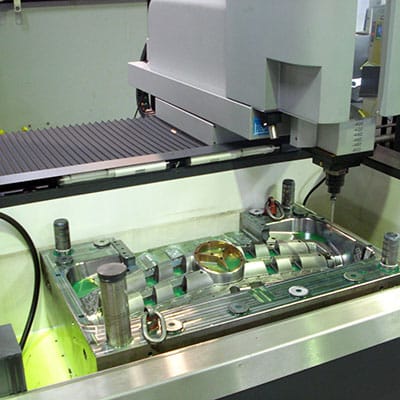 Electrode size: 40 x 1.5 mm
Electrode material: Medium
graphite
Part material: steel
Wedge depth: 35 mm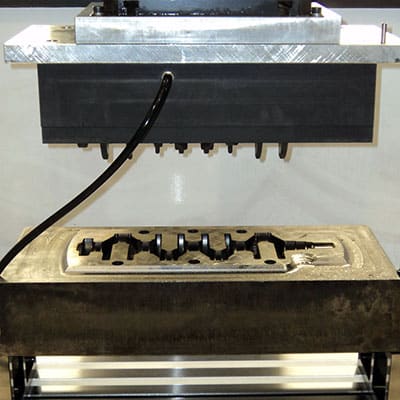 Base Material:  treated steel
2 Electrodes:  graphite EDM100
Erosion depth:  10 mm
Final roughness:  25 VDI (1.80µm Ra)
Cavity tolerance obtained:  +/-0.03
400 amp generator
Base Material:  treated steel
Thread diameter:  Ø 0.25 mm
Number of cuts:  one cut and two finishings
Final roughness obtained:  16 VDI (0.63 µm Ra)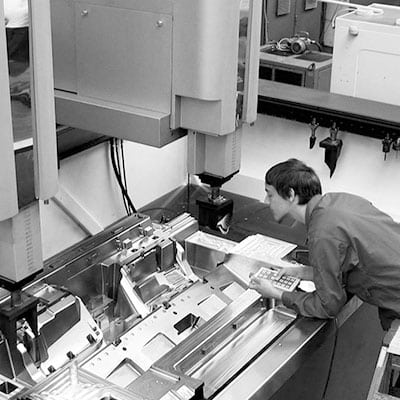 Depth: 35 mm
Final finish: 24 VDI
Electrode material: Graphite
Number of electrodes:2
Electrode angle: 1.4º per side
Thickness: 1.4 mm
WITH 2 EROWA ROBOT​
SPECIAL EXECUTION OF THE MACHINE​
Machine with special heads developed to maintain a mínimum distance between heads of 500 mm. ​
X-Y-Z machine travels: 2500 x 1500 x 1000 mm.​
Internal dimensions of the working tank: 3500 x 2000 x 1250 mm.​
Electrode max. Weight: 100 kg.​
Operation of the "C" axis with horizontal extensions of 260mm in length.​
Submersible heads up to 100 mm deep.
WITH WORKTANK DIVIDER​. Three positions worktank divider (option)
​The worktank can be divided  in two, the result is two​ fully independent machines,  each with its own CNC.​ The divider of the worktank  can be placed in three  different positions. Example  of the different worktank  sizes with a divider in one  ONA TQX10 C2X machine:.
MONITORING AND  REMOTE CONTROL OF  THE MACHINE​
The ONA Plant Monitor  communications program  allows the remote control  and supervision (from a  PC, PDA or mobile phone), in real time, of the work  process that the machine is  carrying out.​
OPEN CONTROL AND  SUPERVISION PROTOCOL​
The ONA-W64 CNC owns an open architecture  that makes it easy to fully  integrate the machine in the  customer's environment.​ The CNC of the machine  can be integrated with the  management and control  system of the customer to  control, in real time, the  production costs​