5 reasons to choose EDM for aerospace and turbine parts
ONA has been involved in aerospace sector projects for more than 20 years proving that EDM is an state-of-the-art solutions for these sectors.
Effectiveness & Feasability
Guaranteed Part Traceability and Machine Cybersecurity
Highest Industry Machine Autonomy
\ MAIN APPLICATIONS
\ MAIN APPLICATIONS
Proyectos aeronáuticos y del sector de la energía.
Integridad superficial garantizada.
El control de cada descarga del generador digital garantiza la integridad superficial de las piezas incluso en las condiciones más estrictas. Las máquinas ONA AV y QX consiguen acabados perfectos sin micro grietas evitando la aparición de la capa de material refundido
Blisk manufactured in an ONA EDM NX4C machine using single axis rotary table.
ONA developed an apparatus for machining each blade cavity using blocks of three electrodes with different shapesX.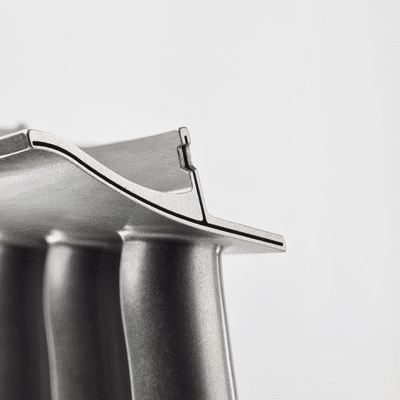 Depth from 3.50 to 5.50 mm (0.137" to 0.217").
Width from 0.40; to 0.80 mm (0,016" to 0,031").
Workpiece Material: Nickel alloy.
Electrode Material: Graphite.
ONA Electroerosión uses a method based on a cylindrical electrode that runs over the honeycomb. This has the advantages of needing less power and making it easier to control how much material is melted.
EDM is an alternative to broaching for being less expensive, easier and more rapidly to develop for new designs. It provides reasonable productivity compared to broaching.
Preliminary analysis shows the production cost of wire EDM fir-trees to be 50 % less than that of broaching.
Special electrode design.
Genetic Algorithm-based CAM for optimum definition of electrode paths based on the following criteria:
Maximum material removal rate for roughing.
Surface finish and geometric accuracy for finishing.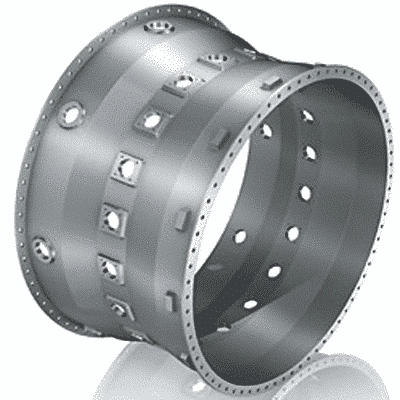 High volume of material rate removal is now possible. Casings that usually are fully machined by milling can be now roughed by EDM.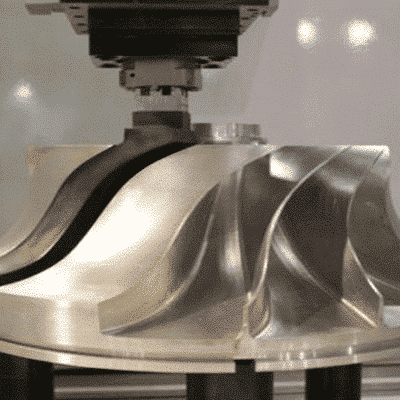 High production costs of conventional machining of impellers require hybrid manufacturing solutions. EDM comes in place in parts with pronounced twist of the blades, in areas difficult to reach, whereas the volume of material to remove is high. Complex shapes like impellers and blisks require complex electrode and special tool path generation design.
\

Turbine Rings – Housing of Vanes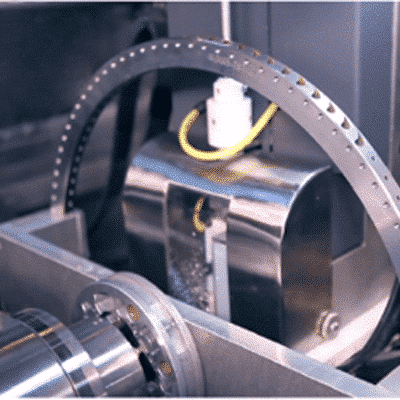 Special ONA large modular wire EDM machine.
Strictly controlled recast layer.
Tight tolerances.
Consistent and robust process.
EDM TURBINE APPLICATIONS.
Fan Blade
Bearing Housing
Compressor
Compressor Casings
Diffuser
Combustion Chamber
Nozzle Guide Vanes (Ngv)
Heat Shields
Exhaust Cases
10.Seal Segments
Turbine Discs
Compressor Blades (Casting)
Accessory Gear Box (Gears)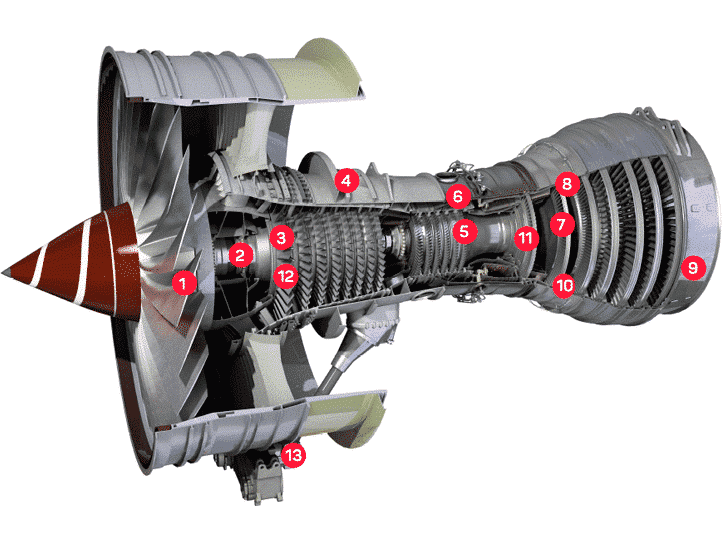 | | |
| --- | --- |
| X axis travel | 600 mm |
| Y axis travel (total / individual) | 400 mm |
| Z axis travel | 400 mm |
| U–V axis travels | 120 x 120 mm |
| Wire diameter | 0.10 – 0.30 mm |
| Ring diametre | 250 mm – 1.200 mm |
| Rotatory plate | Vertical |
| Max. ring weight | 300 kg |
| Width ring | 20 mm – 250 mm |
| Thickness ring | 0.8 mm – 100 mm |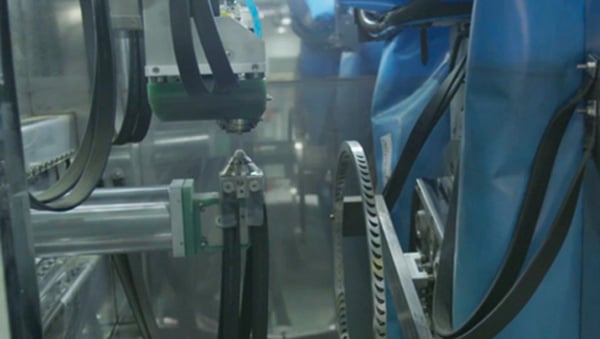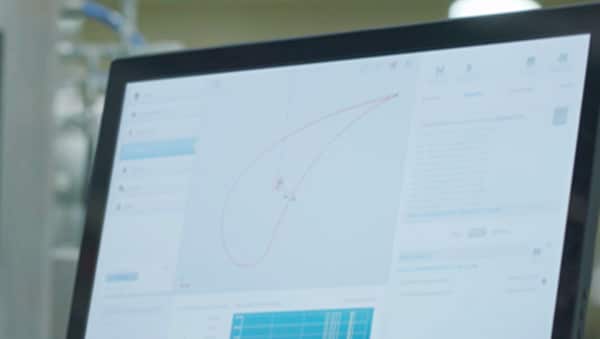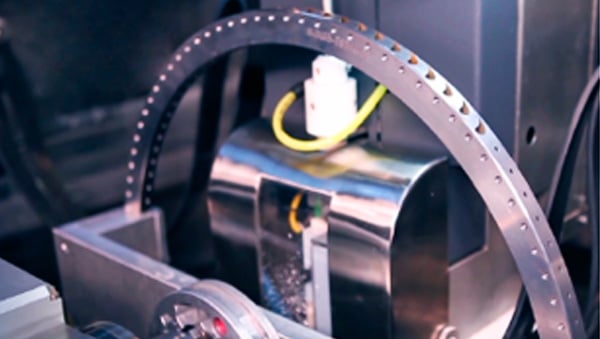 | | |
| --- | --- |
| X axis travel | 1.600 mm |
| Y axis travel (total / individual) | 1.600 mm / 1.000 mm |
| Z axis travel | 650 mm / 800 mm |
| Máx. distance between table and head (*) | 970 mm / 1.170 mm |
| Working tank: long x wide | 2.000 mm x 2.000 mm |
| x height | 700/850/1.000 mm (**) |
| Max. workpiece weight | 8.000 kg |
| Max. electrode weight (***) | 200 kg |
| Total surface required: long x wide | 6.600 mm x 3.500 mm |
| | |
| --- | --- |
| X axis travel | 2.100 mm |
| Y axis travel (total / individual) | 2.100 mm / 1.250 mm |
| Z axis travel | 650 mm / 800 mm |
| Máx. distance between table and head (*) | 970 mm / 1.170 mm |
| Working tank: long x wide | 2.500 mm x 2.500 mm |
| x height | 700/850/1.000 mm (**) |
| Max. workpiece weight | 10.000 kg |
| Max. electrode weight (***) | 200 kg |
| Total surface required: long x wide | 7.600 mm x 4.000 mm |
| | |
| --- | --- |
| X axis travel | 2.600 mm |
| Y axis travel (total / individual) | 2.600 mm / 1.500 mm |
| Z axis travel | 650 mm / 800 mm |
| Máx. distance between table and head (*) | 970 mm / 1.170 mm |
| Working tank: long x wide | 3.000 mm x 3.000 mm |
| x height | 700/850/1.000 mm (**) |
| Max. workpiece weight | 10.000 kg |
| Max. electrode weight (***) | 200 kg |
| Total surface required: long x wide | 8.600 mm x 4.500 mm |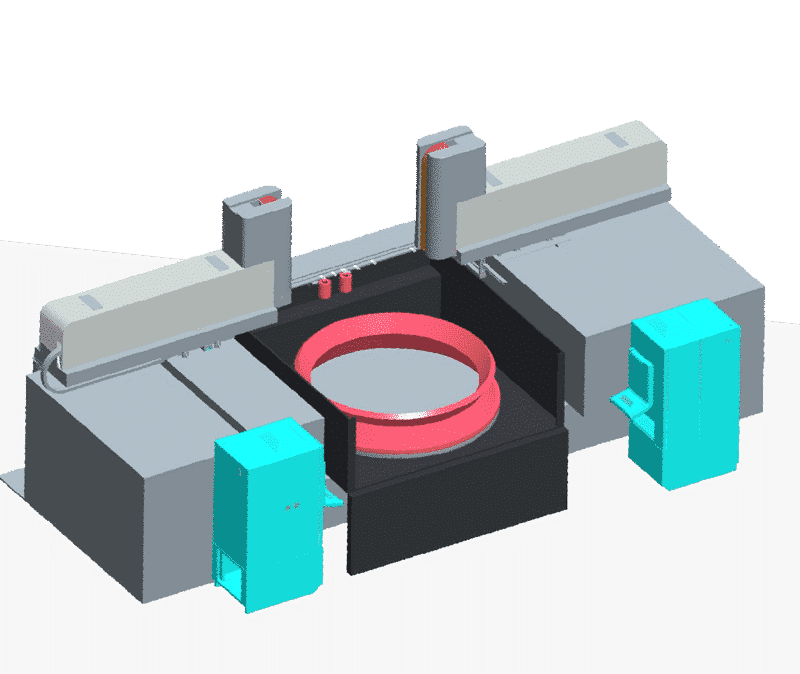 CUSTOMERS WHO TRUST US