\

Additive Technology for manufacturing complex parts
In recent years, additive manufacturing has experienced a spectacular increase due to the important advantages it offers, since it produces highly complex parts in less time and at a very competitive cost. Meet our additive manufacturing companies Addilan and Samylabs and transform your industrial processes.
Laser beam powder bed fusion
Samylabs & ONA, a smart alliance developing metal 3D printing machines with Laser beam powder bed fusion technology.
Most advanced products in metal 3D laser printing technology.
A product geared towards the production of parts with excellent mechanical qualities that in many cases are impossible to manufacture with other technologies.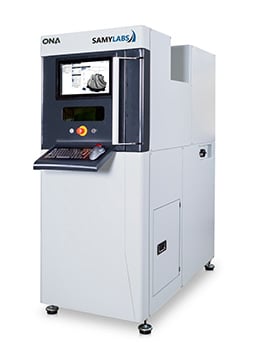 Our target market is that og high value added components and medium to large components, in a variety of industrial sectors such as aeronautics, aerospace, energy and shipbuilding, among others.
Most advanced products in metal 3D laser printing technology.
We work with materials like steel, titanium alloys, superalloys and aluminium alloys.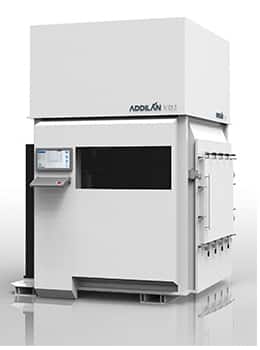 Leire
Metal Additive Technology. At ONA we have one of the most competitive metal 3D printers in this market, the Alba 300 from Samylabs.
Leire
ADDILAN perfects its metal additive manufacturing process and includes infra-red technology to control the whole process in real time.
Leire
AGS Diffusion Case Studie: ONA Samylabs' metal additive 3D printing revolutionises the engraving sector with its proprietary technology and service excellence.
Leire
Interview Özkan Akkan,Özkan Akkan, from GNC Makina Turkey, a strong advocate of the great possibilities offered by ONA's technology.