\ ONA EDM: We are the world's most specialised EDM manufacturer
At ONA we are pioneers in EDM technology. Our over 70 years of history have made us the most specialised manufacturer in the world. With ONA, the client is guaranteed a highly qualified team, experts in the manufacture of EDM machines and precision assemblies. A history full of technological advances and improvements with over 15,000 machines installed all over the world. We are present in 60 countries thanks to a wide network of distributors around the world ensuring fast and efficient service at any time.
We guarantee our clients' competitiveness and build long-term partnerships.
In our commitment to a personalised service, we accompany the client throughout the entire process of acquisition and deployment of each piece of equipment in any place in the world.
We design and create customer-specific solutions in order to be able to deliver the perfect solution.
We are world leaders in the manufacture of large machines and experts in special solutions.
In line with this personalized approach, we create automation solutions, and work on projects to deliver turnkey solutions.
We include the latest developments in Industry 4.0. and digitalization in all our equipment.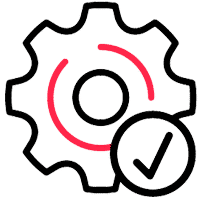 overall equipment effectiveness (OEE)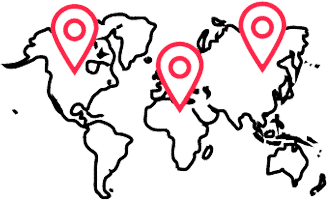 countries of 5 continents with ONA machines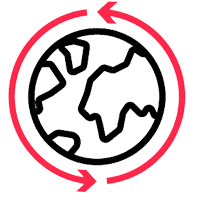 machines installed all over the world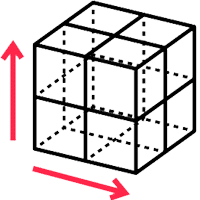 large machine configurations
\ PEOPLE
An expert team of specialists focused on your needs. Working hand in hand, with the diligence and flexibility you require and with the expertise and precision that more than 65 years in the world of EDM give us.
ONA is human capacity.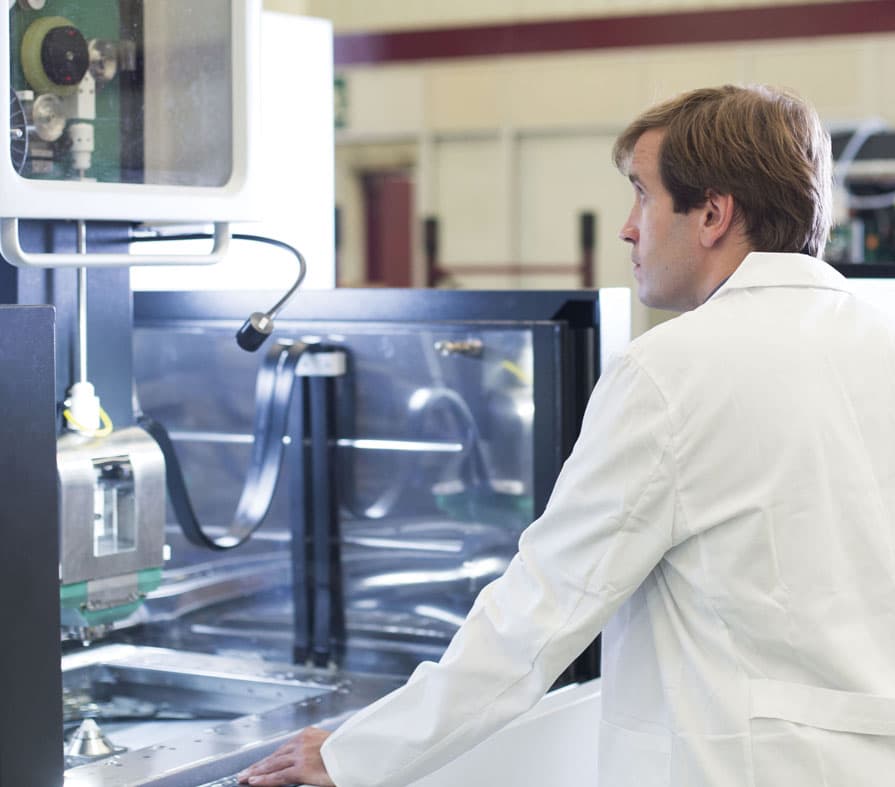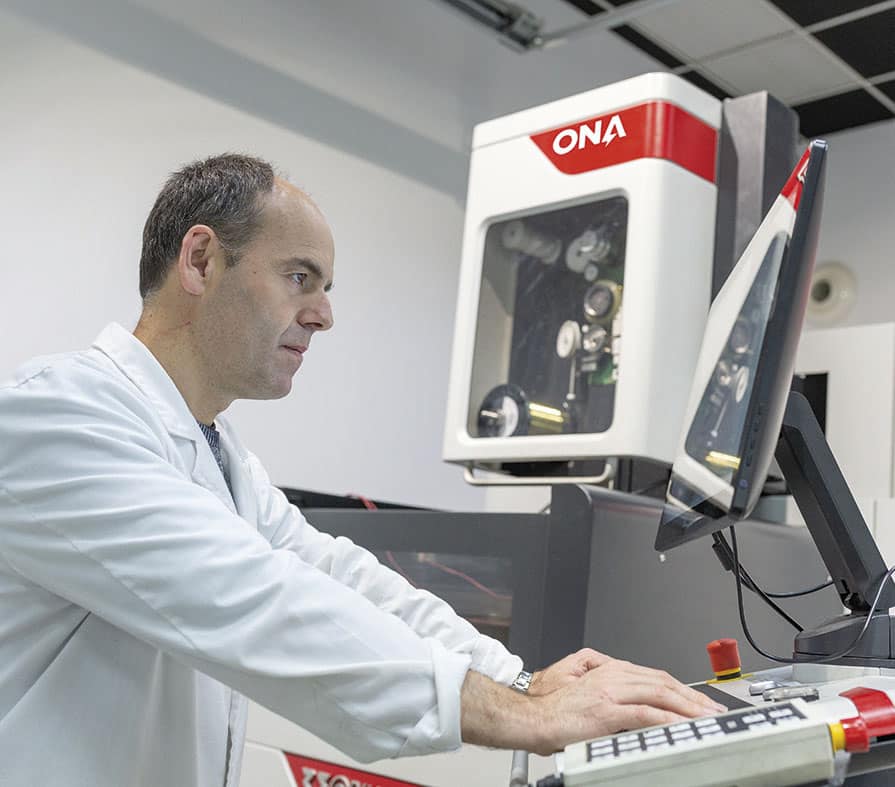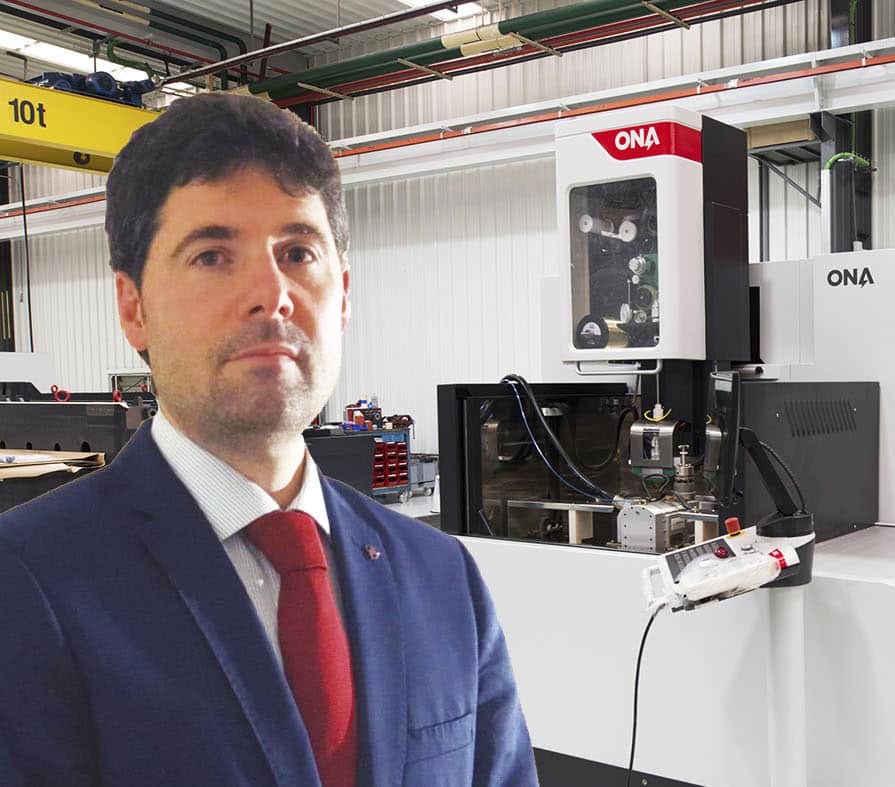 "We've built up a relationship of trust with ONA. What we most value is their approachability and their capacity to listen. ONA is a solutions provider with very similar values to our own"
Yannick Suzanne, head of S.A. HOURAT (France)
\ TECHNOLOGY
Everything that comes with being pioneers in EDM, more than 65 years of experience and our commitment to developing our own technology, have enabled us to always provide you with the perfect and most profitable solution for your project. Our secret: combining the expertise of our two key departments; applications and R&D&i.
ONA is technological capacity.
\ DEPARTMENT OF APPLICATIONS
This is the department in charge of solving the challenges, tests and doubts our customers bring to us.
This is the best way to be in continuous contact with both the customer's needs and the market's requirements. The Department of Applications is the company's technical nexus with the exterior, enabling us to be up to date with what's going on in the industrial sector. A team formed by 7 technicians with more than 100 years of combined experience in EDM that exemplifies ONA's skill. 
\ DEPARTMENT OF R&D&i
Research is key for the continuous improvement of our products. Our R&D&i department is focused on the development of our own technology, with the aim of increasing the capacity of our machines, improving their functionalities and anticipating our customers' needs. We also collaborate with different Technological Research Centres and Universities around the world (ILT-Frauhofer and WZL-Aachen in Germany and Tekniker, Tecnalia, Ideko, Higher Technical School of Engineers in Bilbao, Spain), and participate in European Research and Development projects (PROSECO, SAPHIRE). A team formed by 25 people; multidisciplinary, responsive and with initiative, representing ONA's knowledge.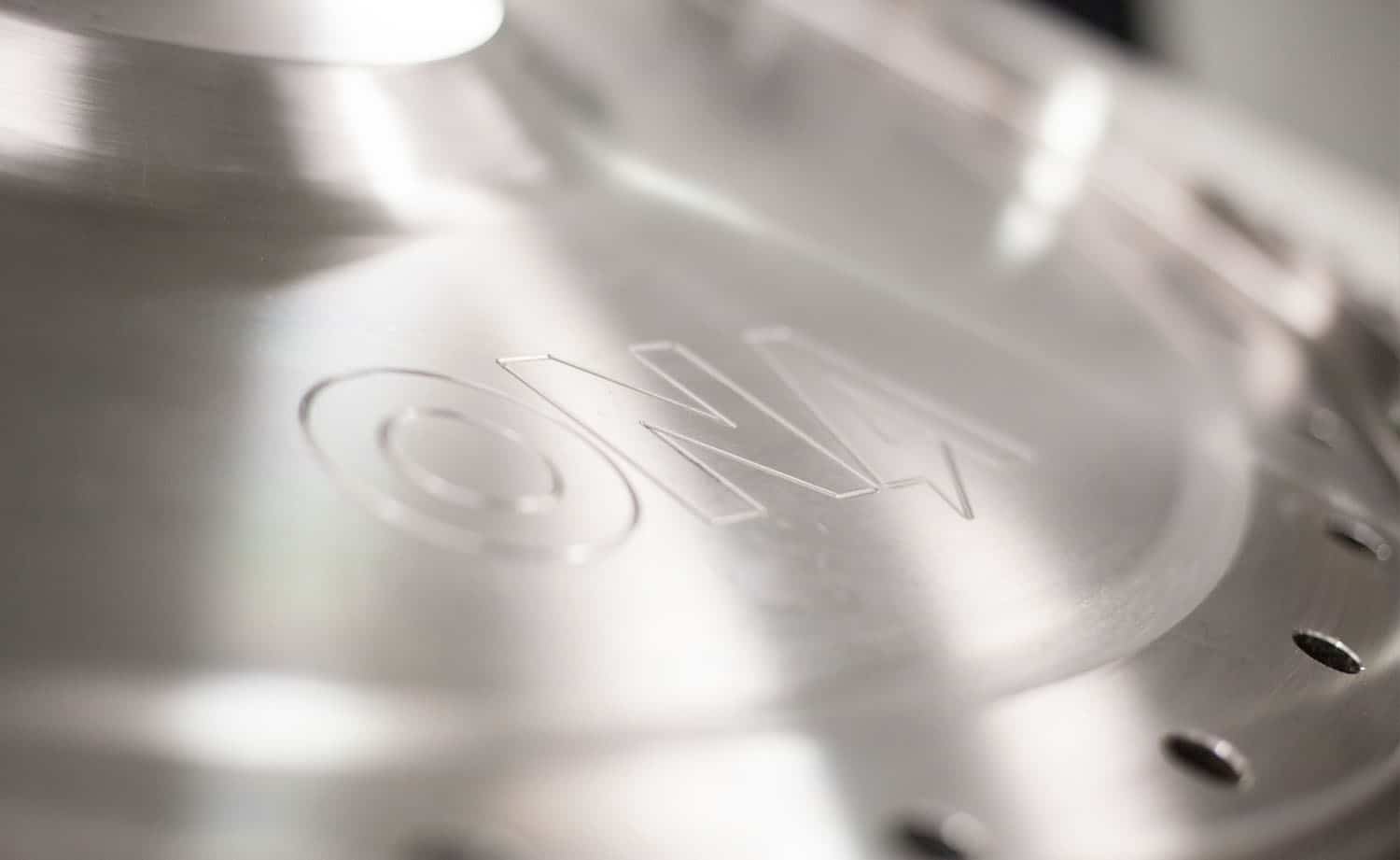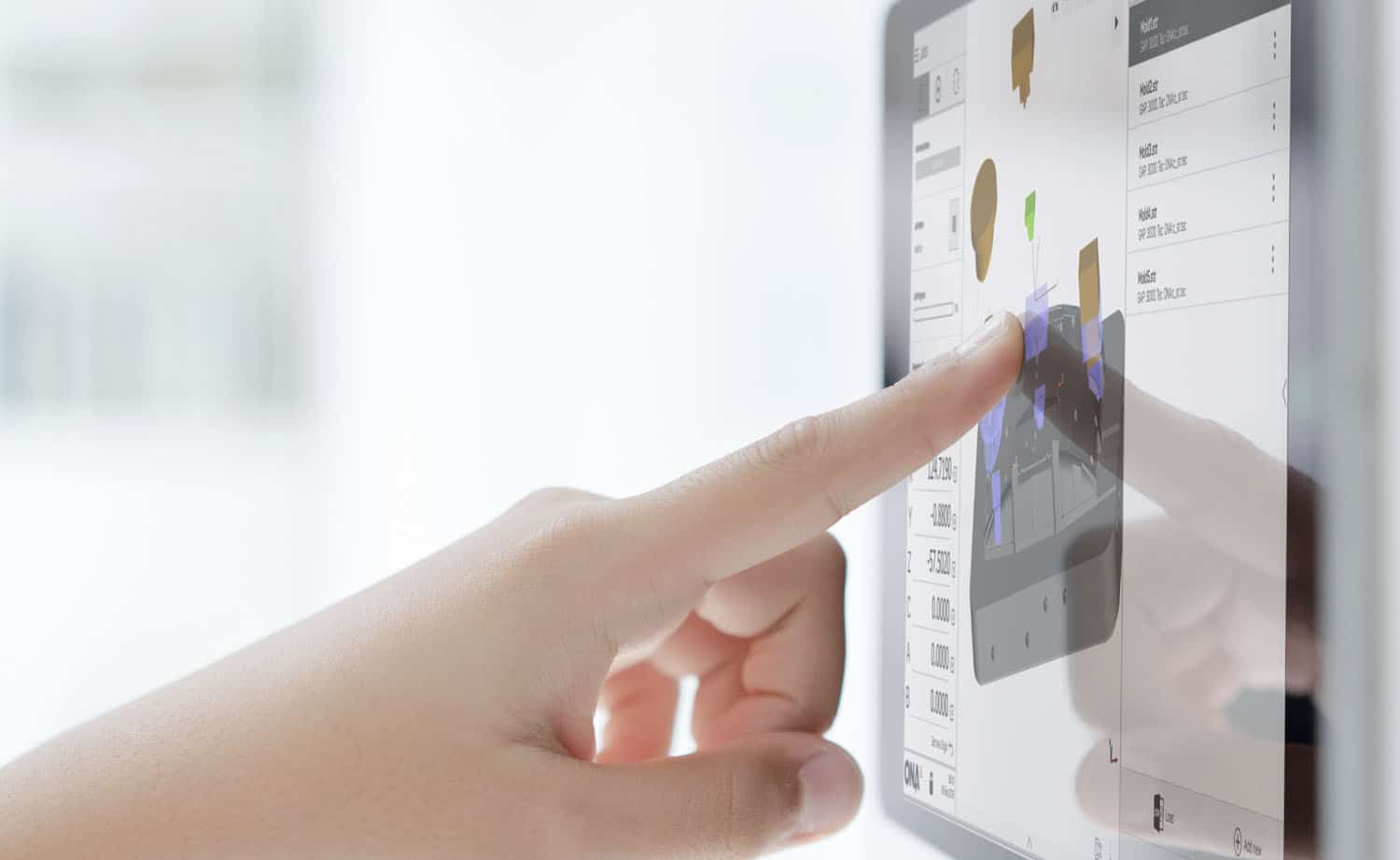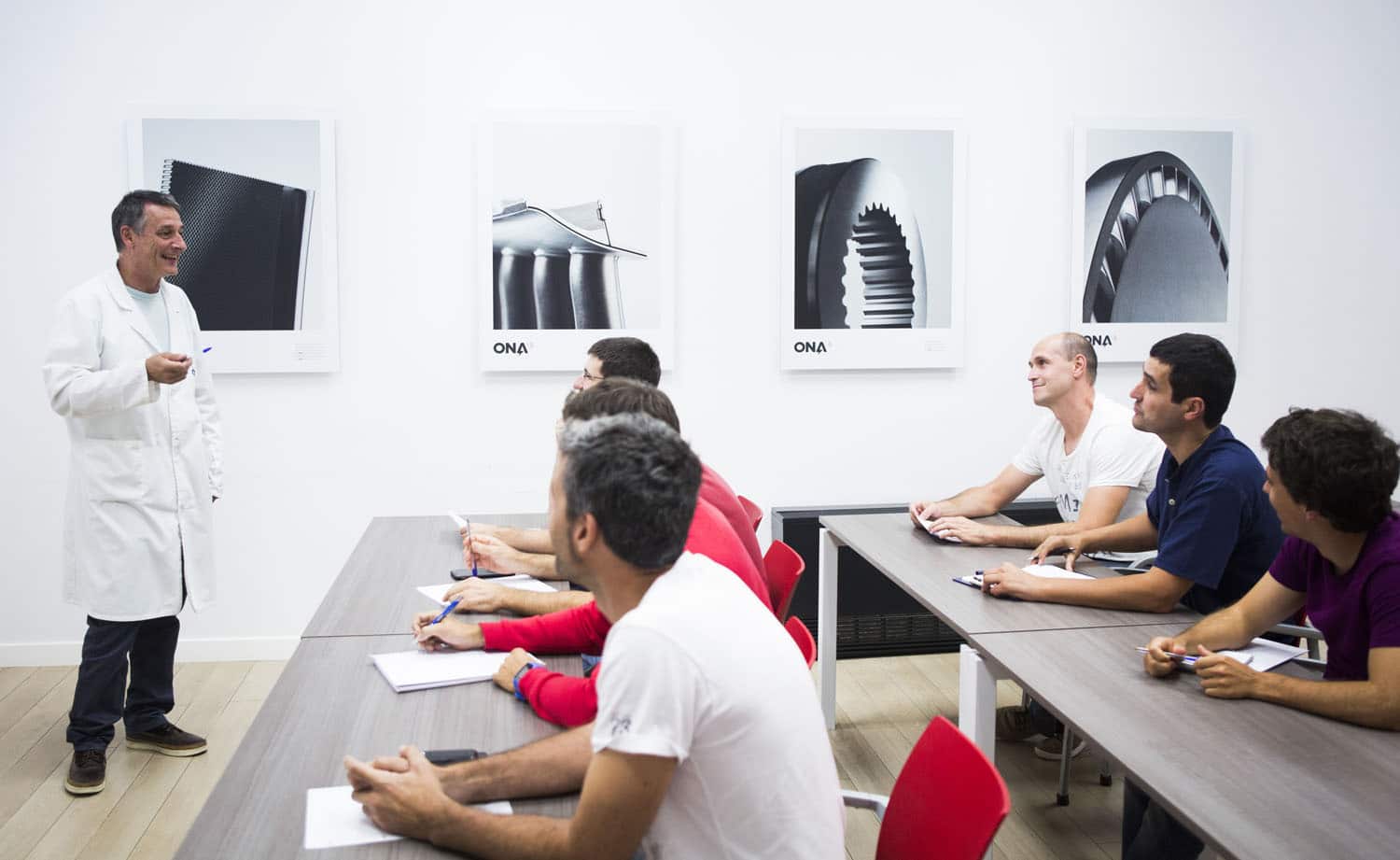 "The great complexity of our moulds called for cutting-edge EDM technology to meet our highly stringent requirements" 
Managing Director of Bukuma Mirko Schnur (Germany)
\ PROFITABILITY
Yes, we give you the solution you need, but we strive to also make it the most profitable solution. Your success and long-term profitability is the cornerstone of each one of our proposals; offering you the most reliable solution with the highest profitability.
ONA optimises your investment.
\ INCREASED PROFITABILITY THROUGH SAVINGS IN ELECTRODES
The new smart generator optimises the erosion process and adapts it to the discharge conditions of each moment. In addition, it catalogues each spark according to its quality, eliminating those that do not facilitate perfect machining. This translates into big improvements in productivity, and therefore into success for our customers.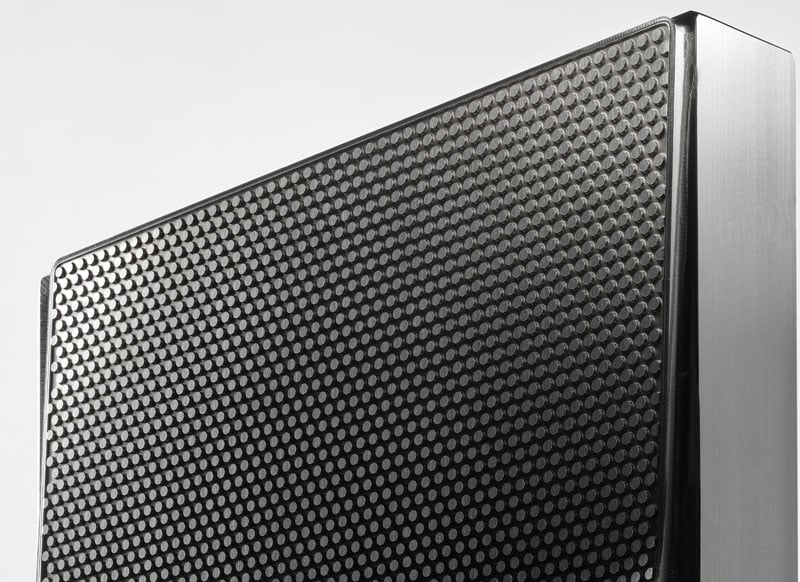 \ AN AMPLIFIED SUCCESS
Speaker grills are one of the most complex parts to manufacture in the mould sector. At ONA, thanks to our new digital generator we have achieved the finish and roughness required for these types of parts, and we have done so reducing their production time by half in comparison to what other machines on the market offer.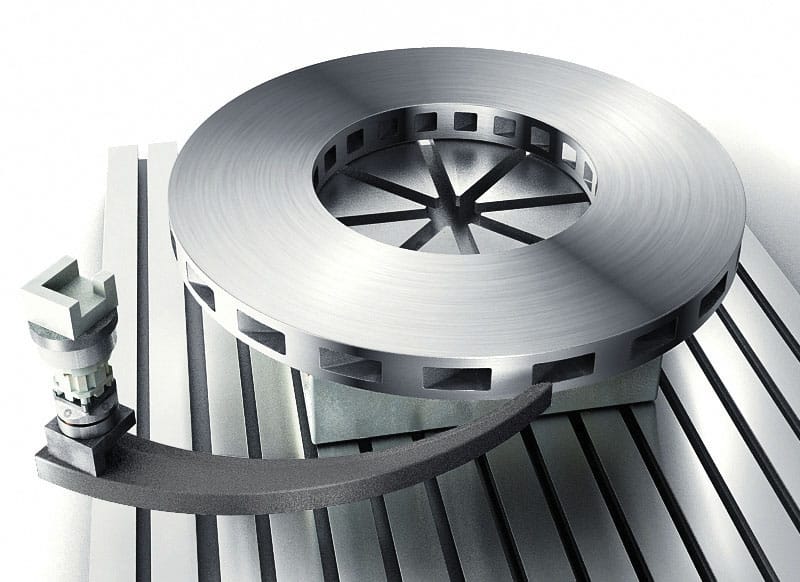 \ LESS TIME, MORE PRODUCTIVITY
Erosion work on impellers can take up to 800 hours, but thanks to the power of our CNC and the higher performance of our generators compared to what other competitors offer, we manage to reduce times by 20%. Which results in unprecedented economic savings for the producers of these types of parts.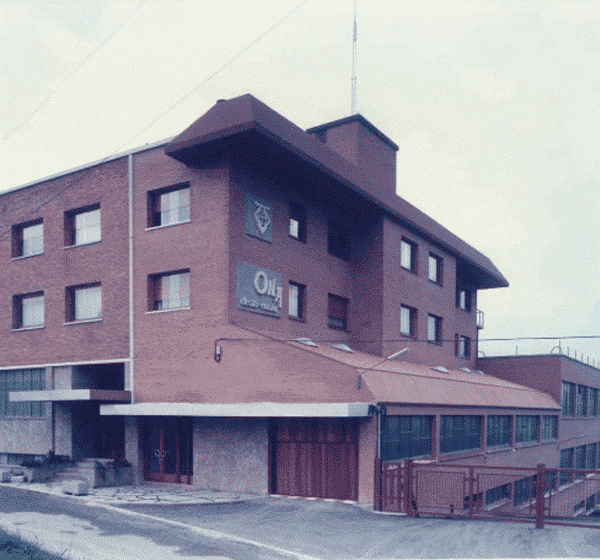 1952
ONA is founded with the aim of manufacturing special machine tools.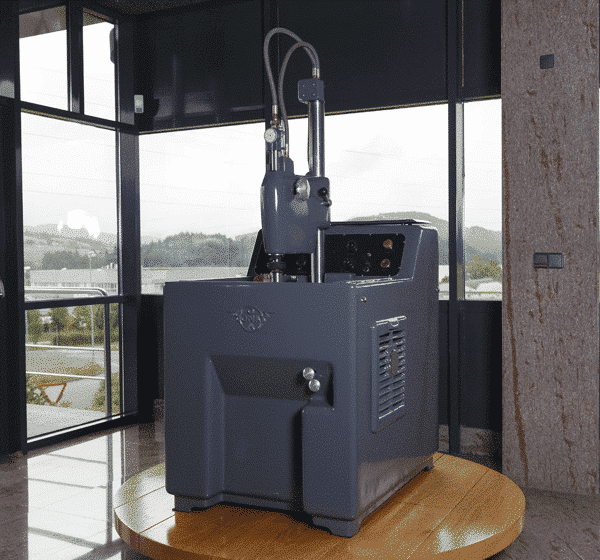 1955
ONA develops its first die-sinking EDM: ONA WSM – 4,5 model.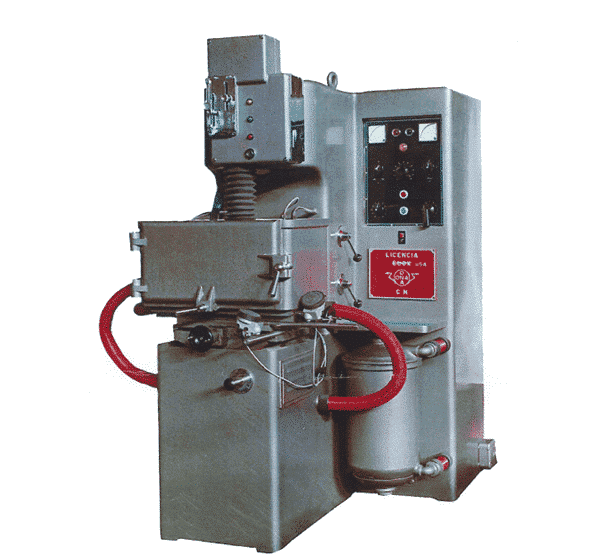 1963
Second ONA die-sinking EDM generation: CM series.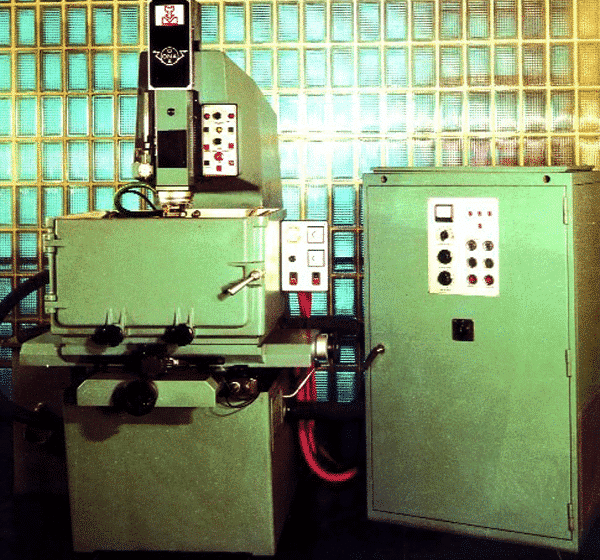 1969
First ONA EDM family with transistorized generators: BA series.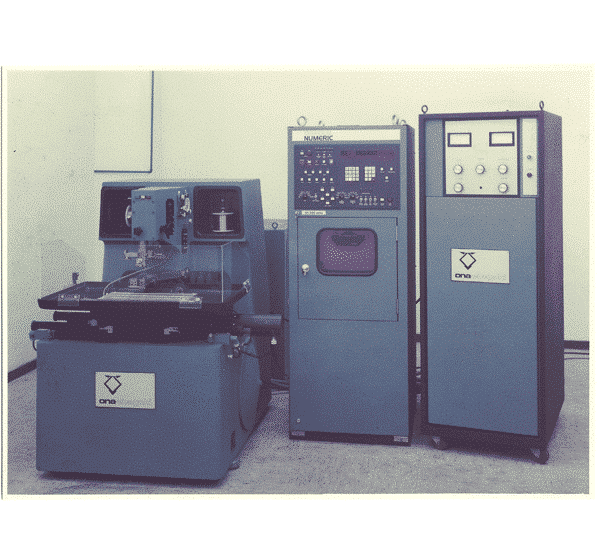 1977
ONA develops its first wire-cut EDM family: ONAEBAGOKI series.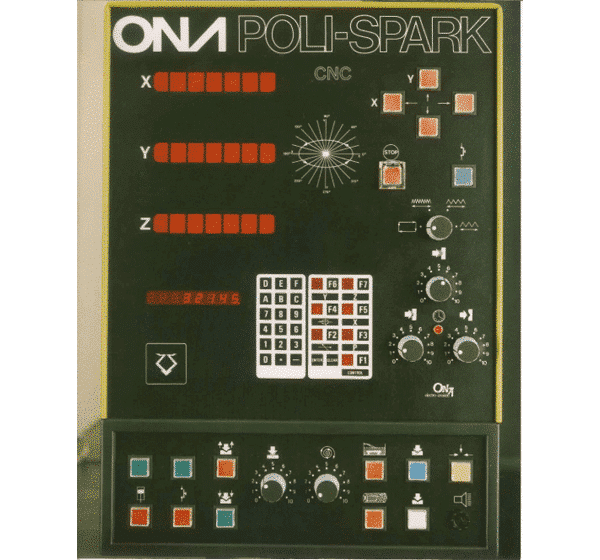 1981
ONA develops the first CNC exclusively for EDM in the world: ONA POLISPARK CNC.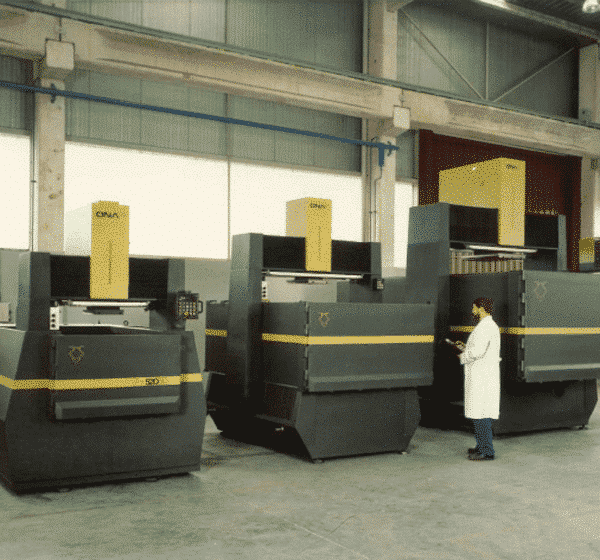 1985
ONA develops its first generation of large bridge-type die-sinking EDM machine, with a load capacity on the electrode head of up to 3,000 kg.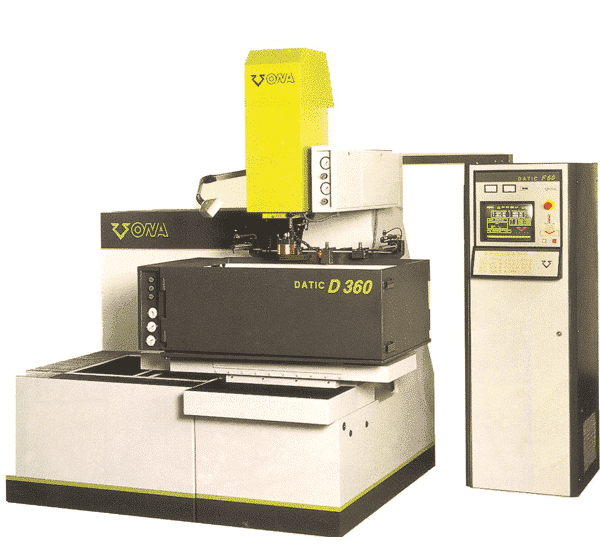 1991
ONADATIC F series machine family, equipped with a new micro-fine finishing generator that allows to reach a final roughness of up to VDI 0 – Ra 0,10 µm).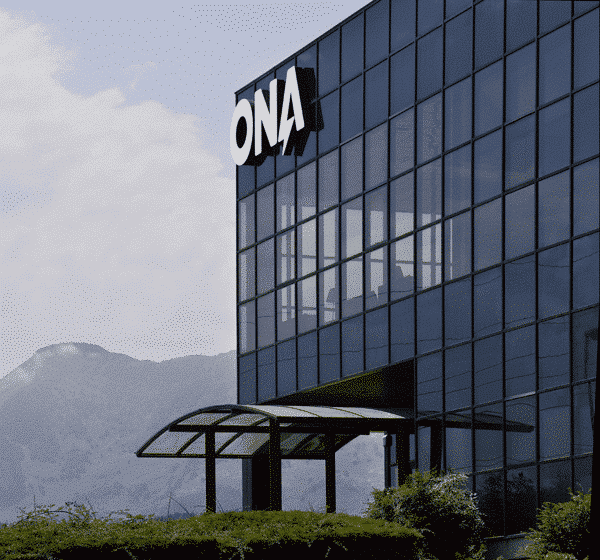 1992
ONA is moved to new, more modern, high-performance facilities designed to offer a comprehensive service, bringing together the headquarters, the main production unit and the R&D and TS centers.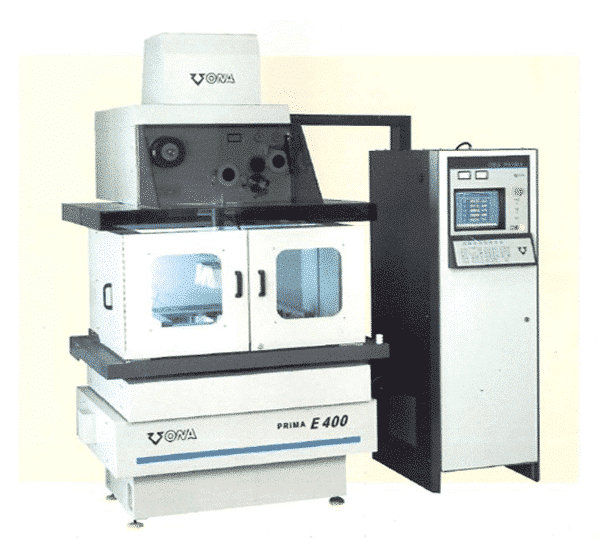 1993
ONA patents the first 100% ecological filter for wire-cut EDM, the ONA AquaPrima model, which is incorporated as standard in the entire ONAPRIMA machine family.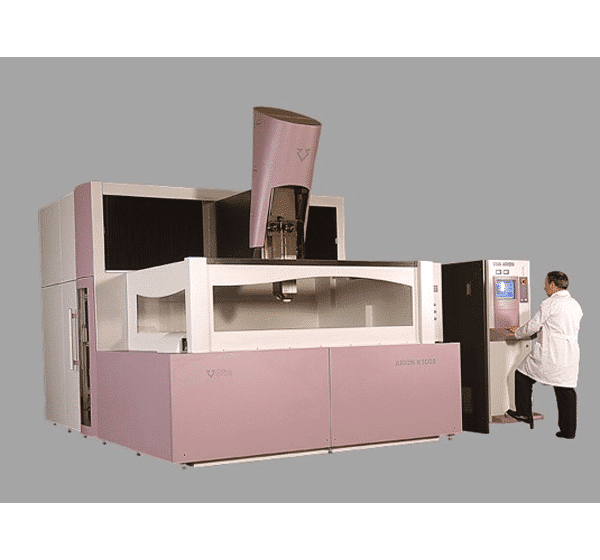 1999
ONA manufactures the world's largest wire-cut EDM: The ONAARION K1000 model. It is the first wire-cut EDM that can cut up to a height of 600 mm thick and load parts up to 10,000 kg.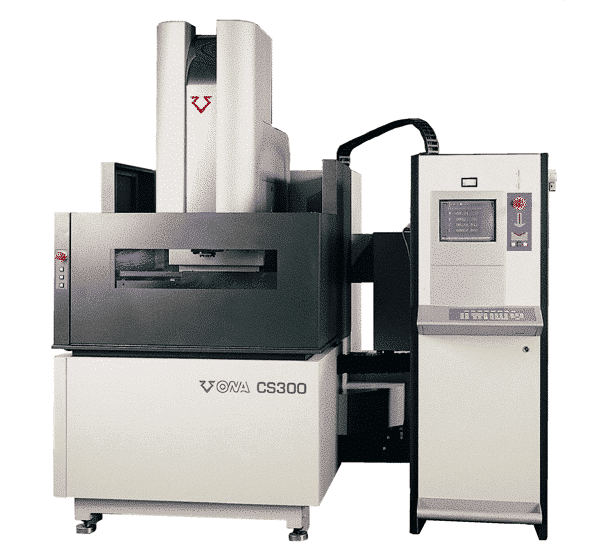 2002
First family of ONA high-speed die-sinking EDM: CS-HS series.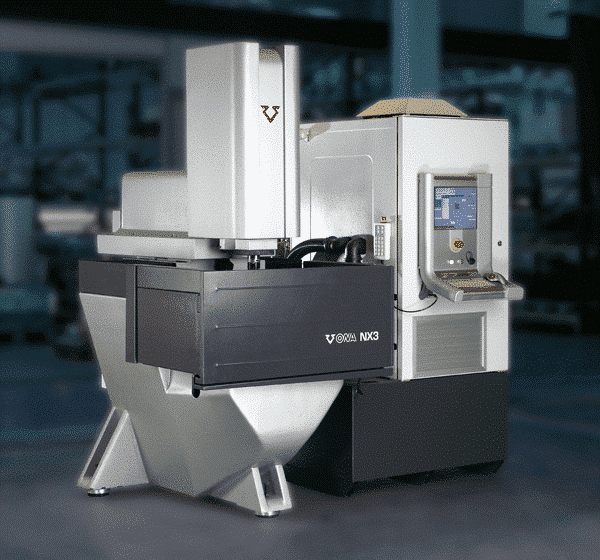 2005
Family of die-sinking EDM ONA NX series, which incorporate the new ONA-S64 CNC that allows working in 3D without limitations.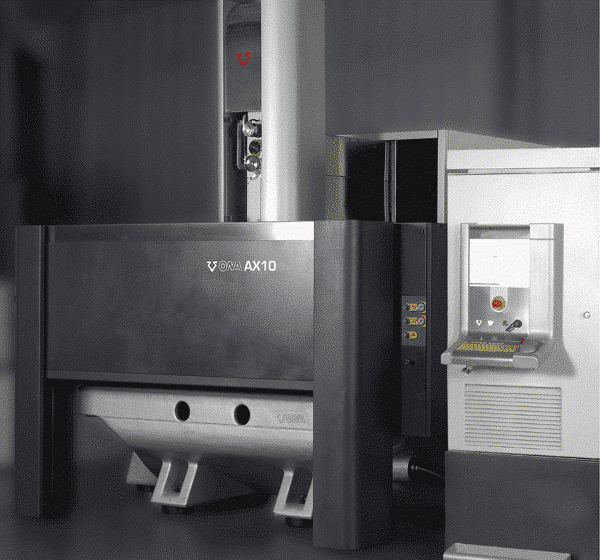 2006
Family of wire-cut EDM ONA AX Series, which incorporate the new ONA Easycut digital generator that allows maximum cutting speed of up to 540 mm2/min.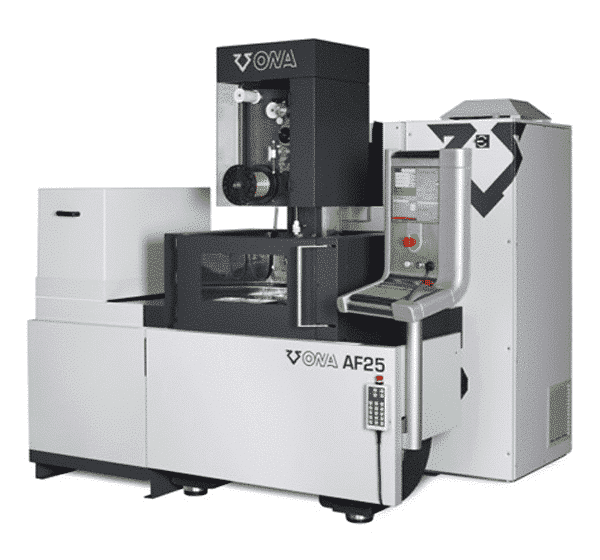 2008
Family of high-precision wire-cut EDM ONA AF25 and AF35 Series that provide a final roughness of 0.2 µm Ra.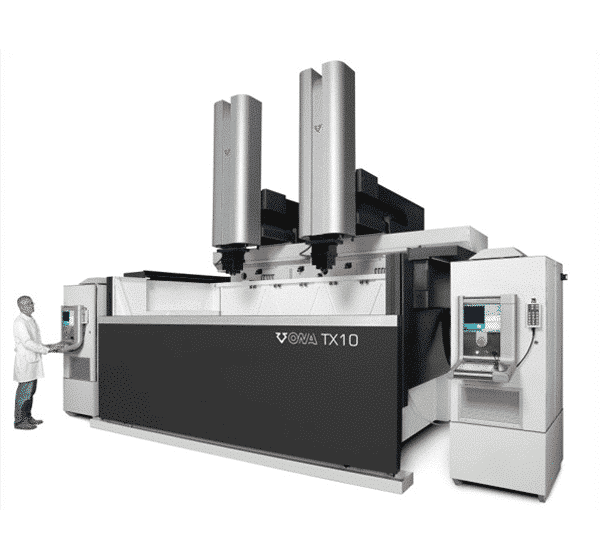 2009
Families of large size wire-cut and die-sinking EDM with a modular design: MODULAR ONAAF and MODULAR ONANX. Each client may configure their own large machine with an incredible flexibility.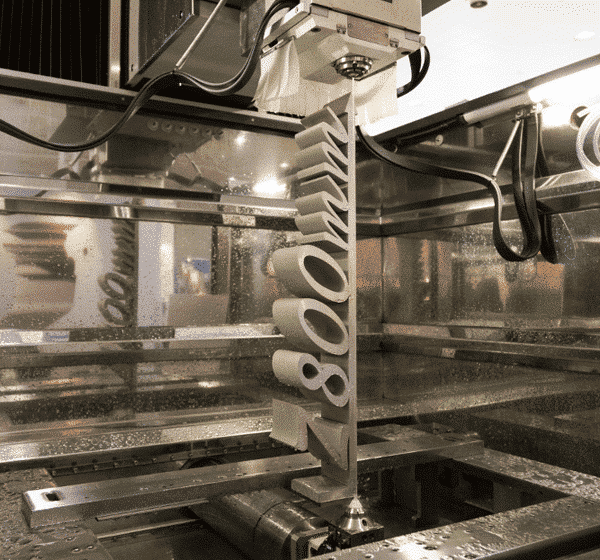 2011
The modular range increases cutting height up to 800 mm height in 100% submerged mode.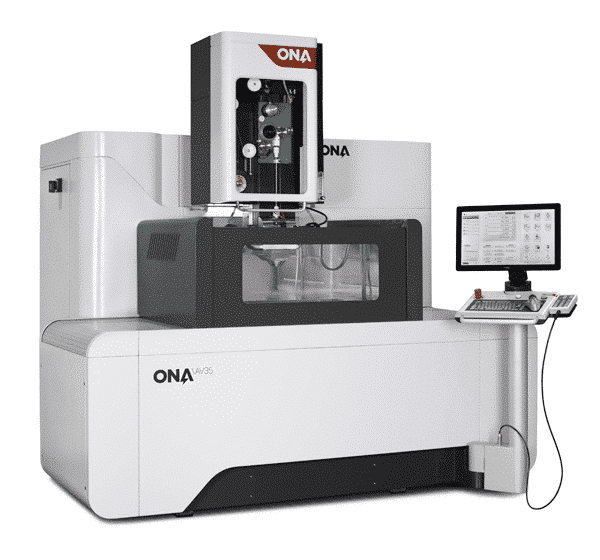 2014
Presentation of the new Premium range ONAAV of wire-cut EDM.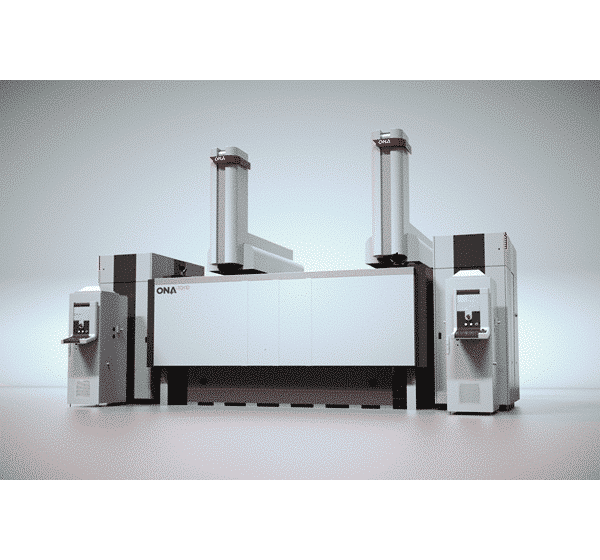 2016
New generation of die-sinking EDM ONAQX that incorporate a 100% digital generator.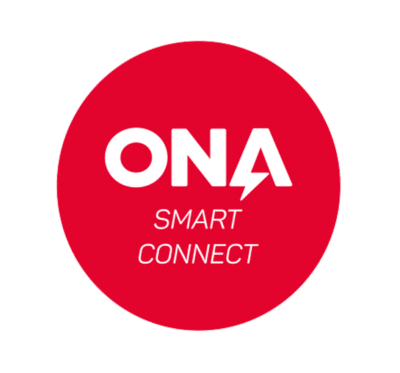 2018
Incorporation of the latest advances in digitization and industry 4.0. in all equipment. ONA manufactures the largest double head die-sinking machine and incorporates two robots to automate works.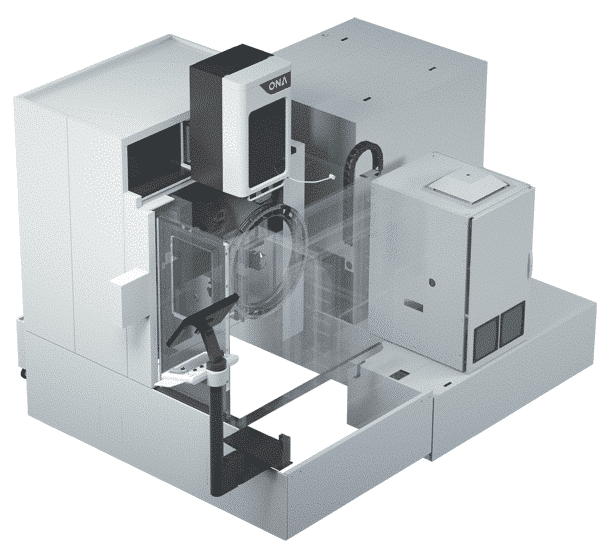 2019
ONA develops a special wire machine for cutting o-rings, focused on the aeronautical industry.
\ EUROPEAN TECHNOLOGY, GUARANTEEING MAXIMUM RELIABILITY.
Keeping with our commitment to quality, we manufacture our machines in their entirety in Europe with top-of-the-line components.
ONA is a world leader in special solutions and large size machines. As a result of ONA's many years of investment in research seeking a cleaner manufacturing process, we are in a position to offer the most cost effective, most environment-friendly solutions to be found in the field of EDM.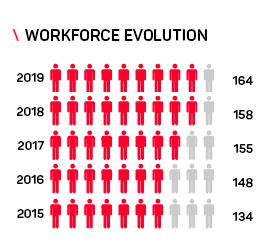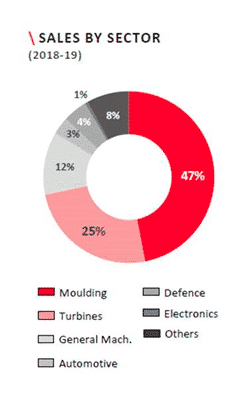 \ ONA GROUP