\ WE ARE EDM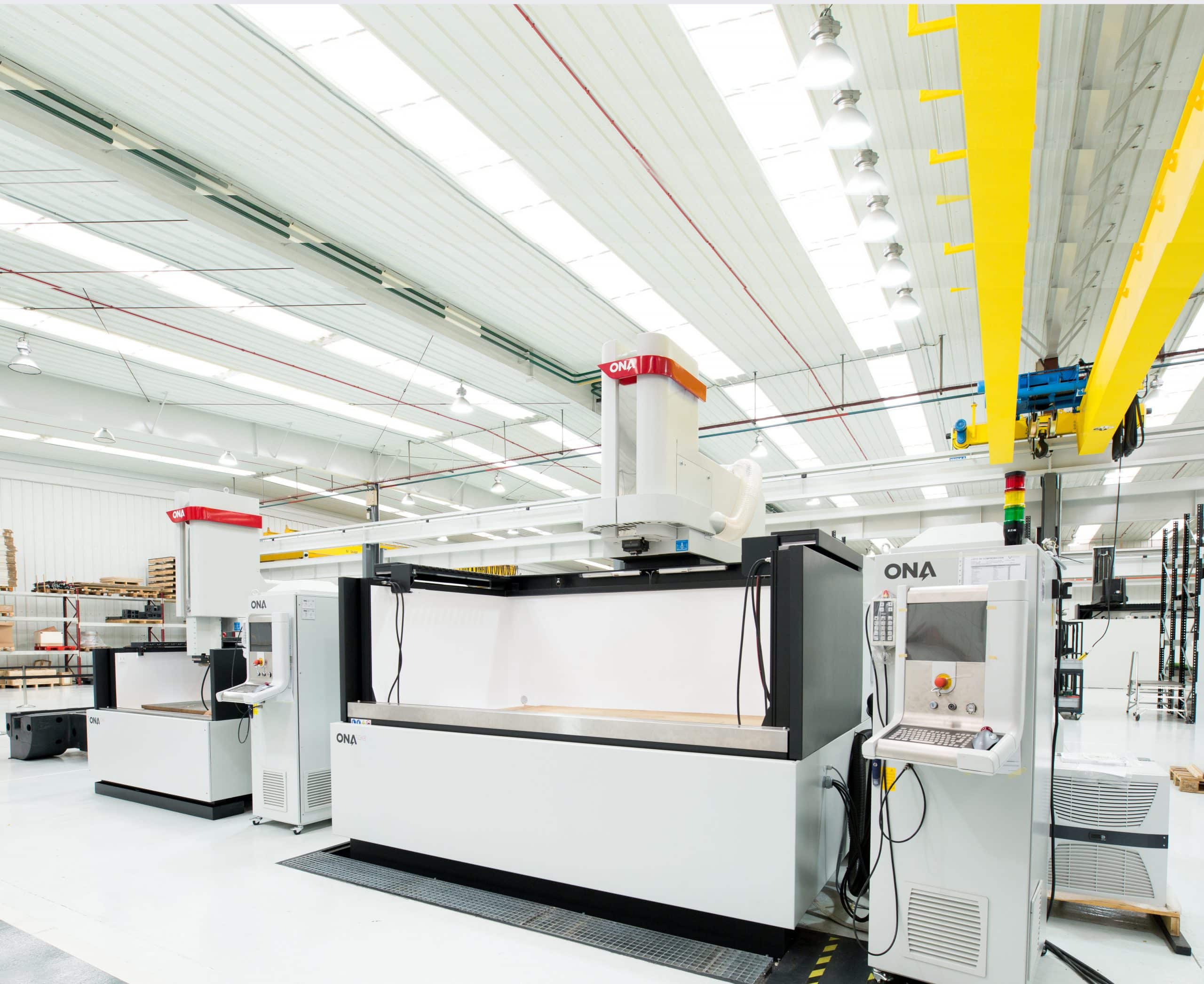 \ WE ARE EDM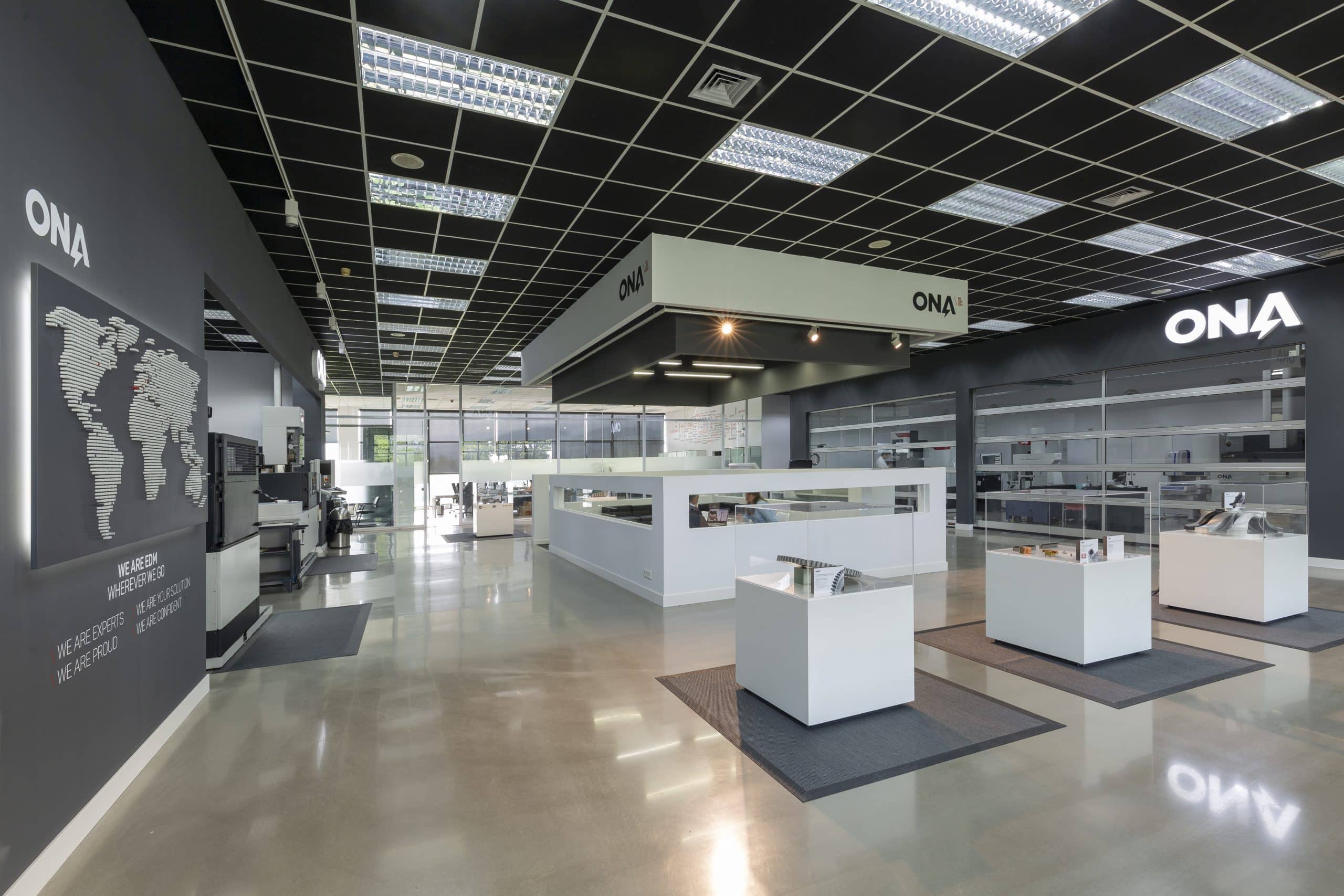 \ WE ARE EDM
At ONA we are pioneers in EDM technology. Our over 65 years of history have made us the most specialised manufacturer in the world. With ONA, the client is guaranteed a highly qualified team, experts in the manufacture of EDM machines and precision assemblies. A history full of technological advances and improvements with over 15,000 machines installed all over the world. We are present in 60 countries thanks to a wide network of distributors around the world ensuring fast and efficient service at any time.
We guarantee our clients' competitiveness and build long-term partnerships.
In our commitment to a personalised service, we accompany the client throughout the entire process of acquisition and deployment of each piece of equipment in any place in the world.
We design and create customer-specific solutions in order to be able to deliver the perfect solution.
We are world leaders in the manufacture of large machines and experts in special solutions.
In line with this personalized approach, we create automation solutions, and work on projects to deliver turnkey solutions.
We include the latest developments in Industry 4.0. and digitalization in all our equipment.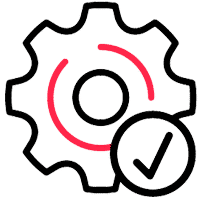 overall equipment effectiveness (OEE)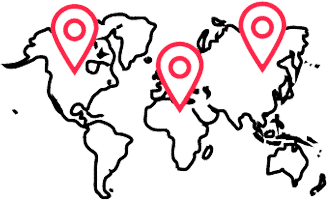 countries of 5 continents with ONA machines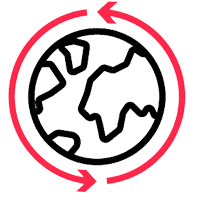 machines installed all over the world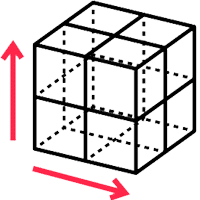 large machine configurations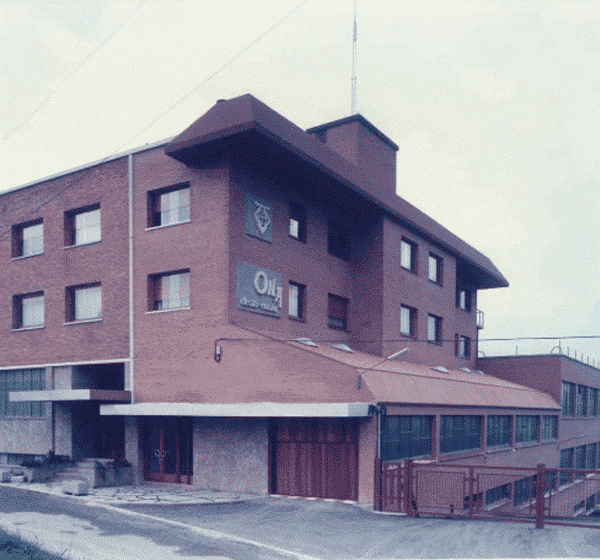 1952
ONA is founded with the aim of manufacturing special machine tools.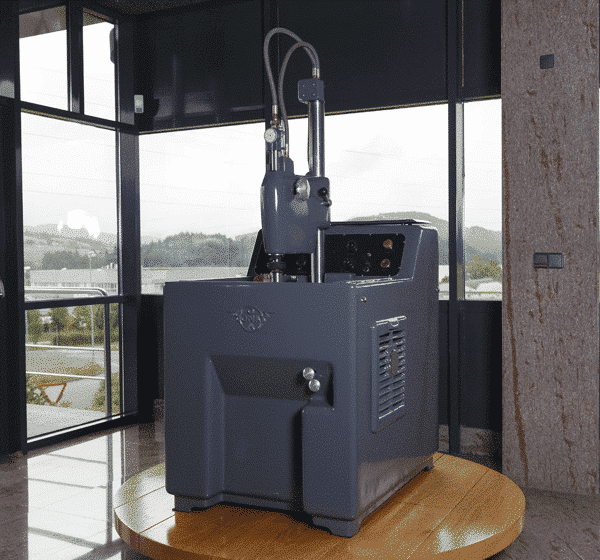 1955
ONA develops its first die-sinking EDM: ONA WSM – 4,5 model.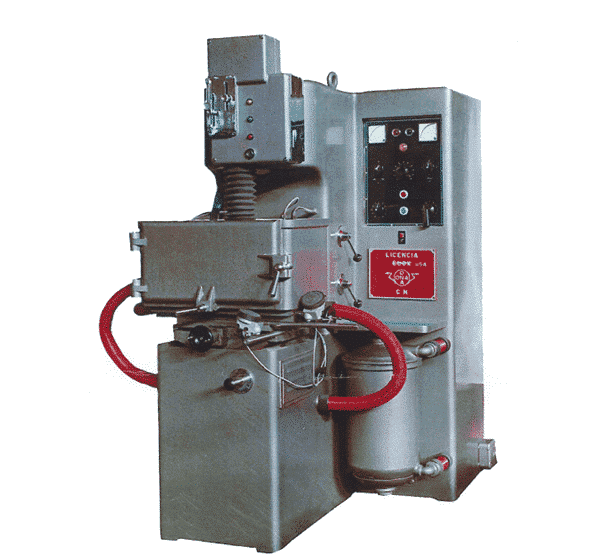 1963
Second ONA die-sinking EDM generation: CM series.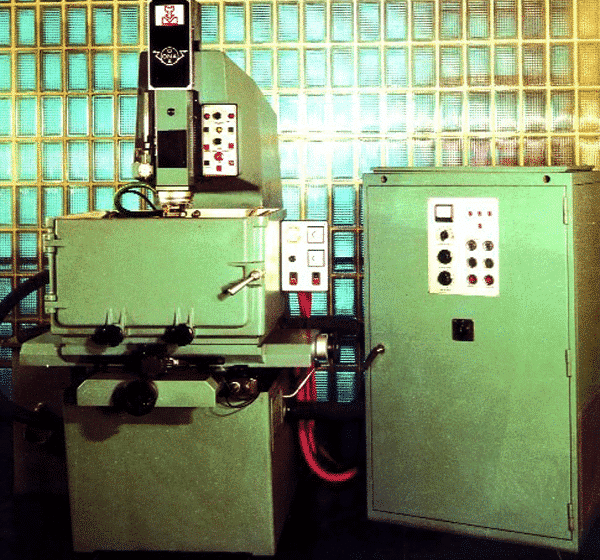 1969
First ONA EDM family with transistorized generators: BA series.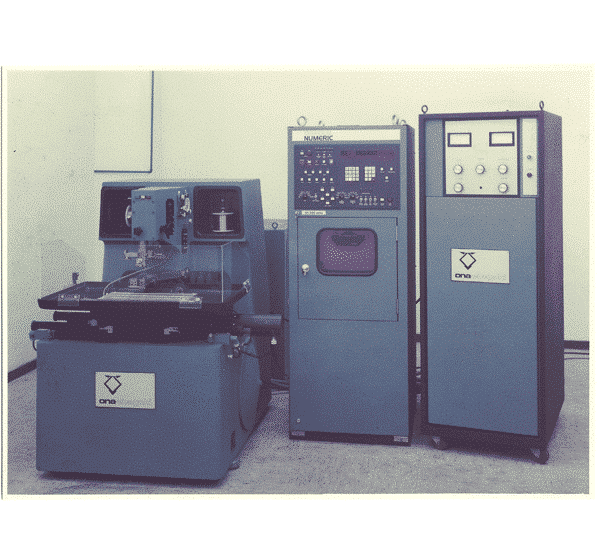 1977
ONA develops its first wire-cut EDM family: ONAEBAGOKI series.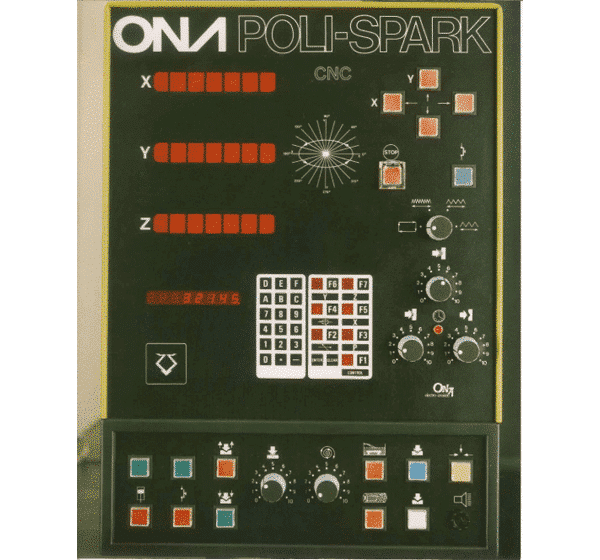 1981
ONA develops the first CNC exclusively for EDM in the world: ONA POLISPARK CNC.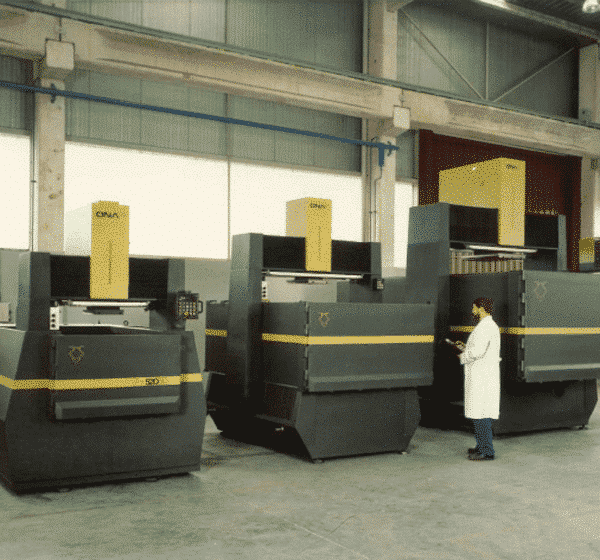 1985
ONA develops its first generation of large bridge-type die-sinking EDM machine, with a load capacity on the electrode head of up to 3,000 kg.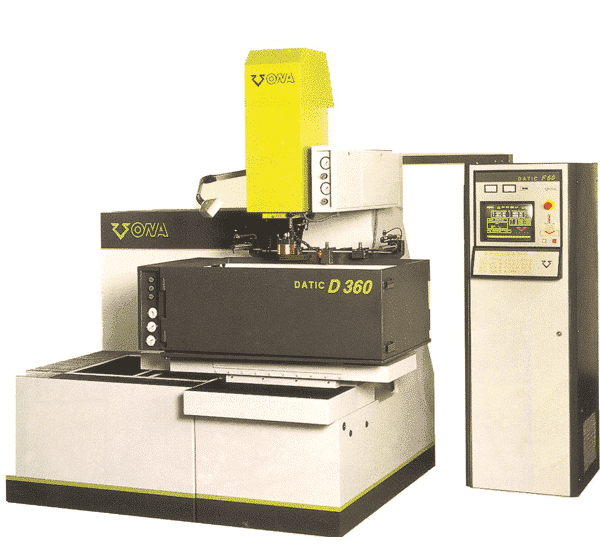 1991
ONADATIC F series machine family, equipped with a new micro-fine finishing generator that allows to reach a final roughness of up to VDI 0 – Ra 0,10 µm).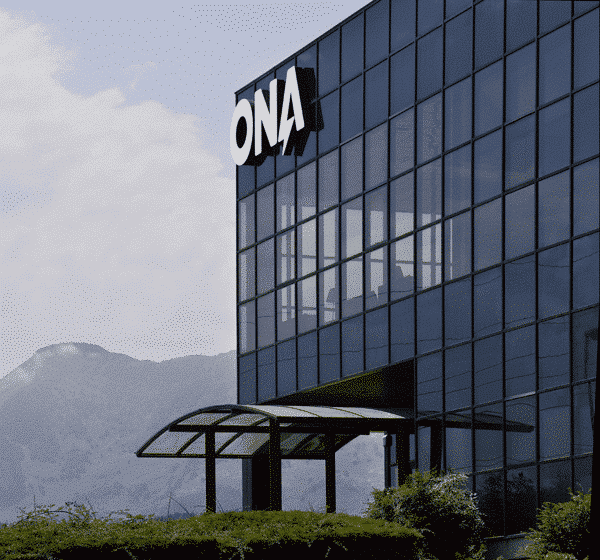 1992
ONA is moved to new, more modern, high-performance facilities designed to offer a comprehensive service, bringing together the headquarters, the main production unit and the R&D and TS centers.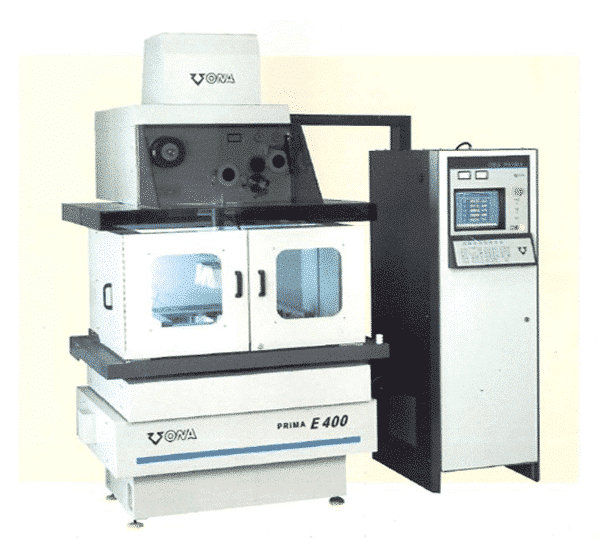 1993
ONA patents the first 100% ecological filter for wire-cut EDM, the ONA AquaPrima model, which is incorporated as standard in the entire ONAPRIMA machine family.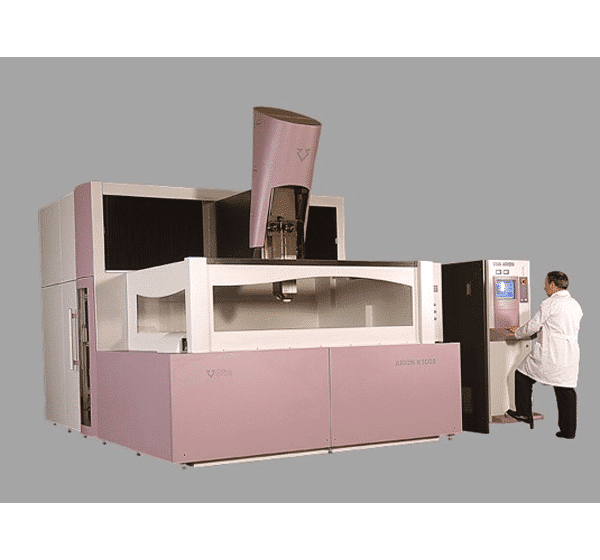 1999
ONA manufactures the world's largest wire-cut EDM: The ONAARION K1000 model. It is the first wire-cut EDM that can cut up to a height of 600 mm thick and load parts up to 10,000 kg.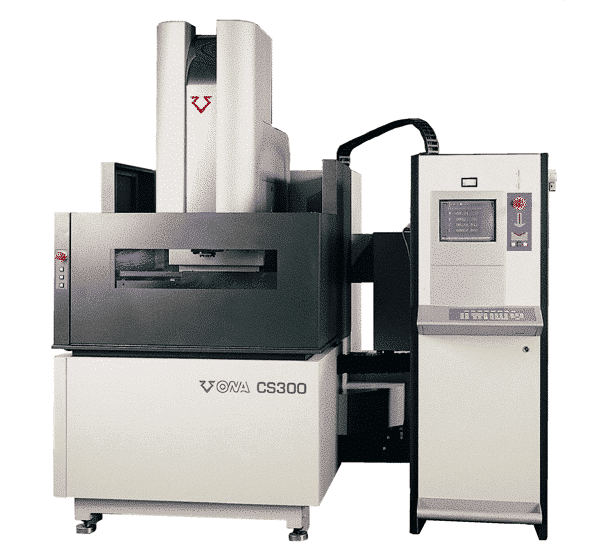 2002
First family of ONA high-speed die-sinking EDM: CS-HS series.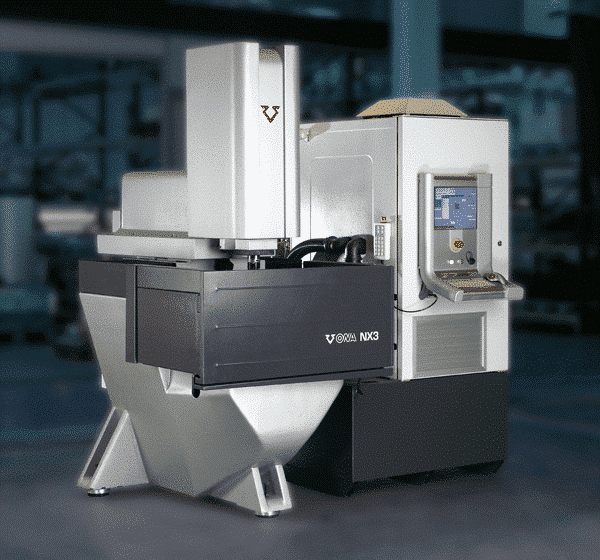 2005
Family of die-sinking EDM ONA NX series, which incorporate the new ONA-S64 CNC that allows working in 3D without limitations.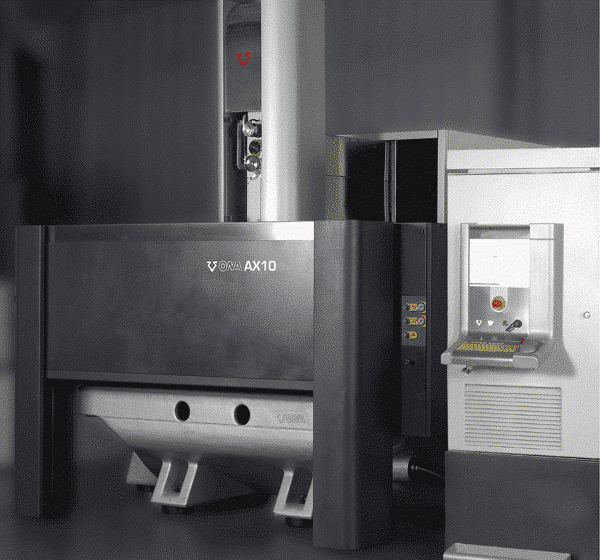 2006
Family of wire-cut EDM ONA AX Series, which incorporate the new ONA Easycut digital generator that allows maximum cutting speed of up to 540 mm2/min.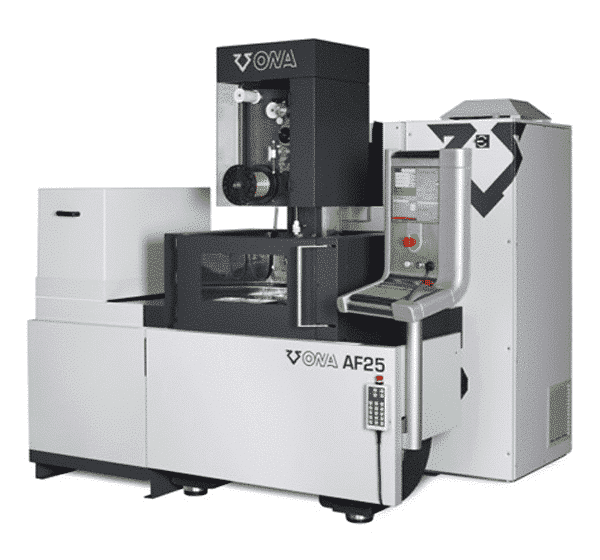 2008
Family of high-precision wire-cut EDM ONA AF25 and AF35 Series that provide a final roughness of 0.2 µm Ra.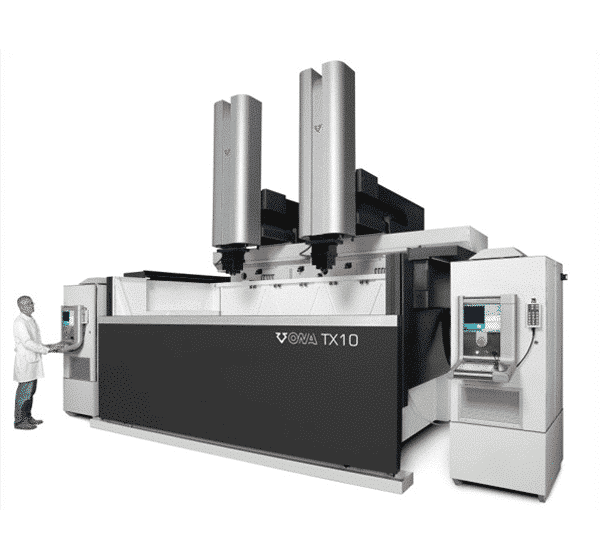 2009
Families of large size wire-cut and die-sinking EDM with a modular design: MODULAR ONAAF and MODULAR ONANX. Each client may configure their own large machine with an incredible flexibility.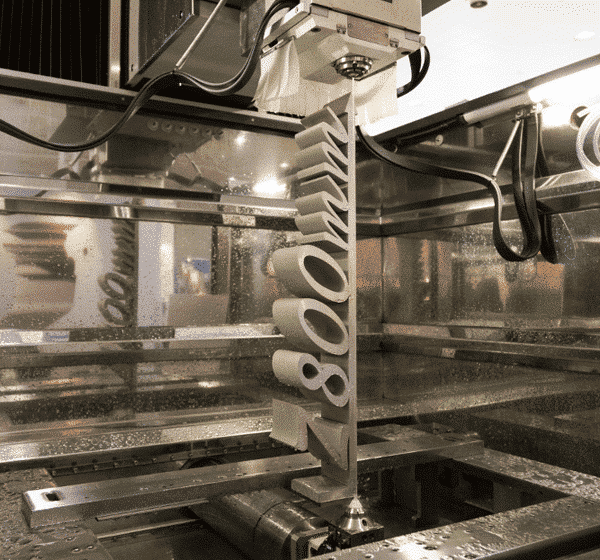 2011
The modular range increases cutting height up to 800 mm height in 100% submerged mode.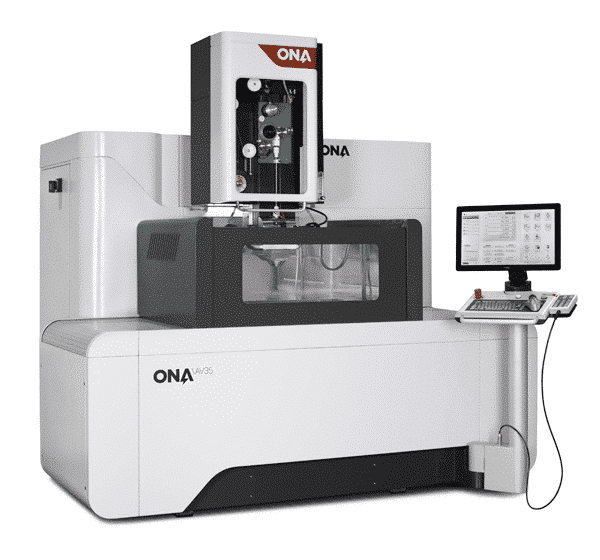 2014
Presentation of the new Premium range ONAAV of wire-cut EDM.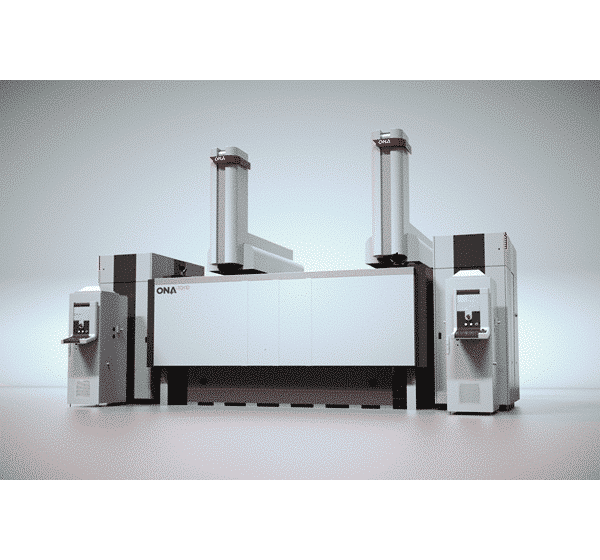 2016
New generation of die-sinking EDM ONAQX that incorporate a 100% digital generator.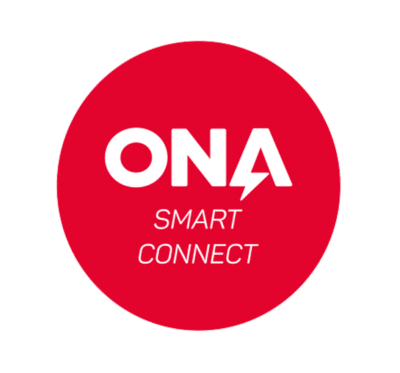 2018
Incorporation of the latest advances in digitization and industry 4.0. in all equipment. ONA manufactures the largest double head die-sinking machine and incorporates two robots to automate works.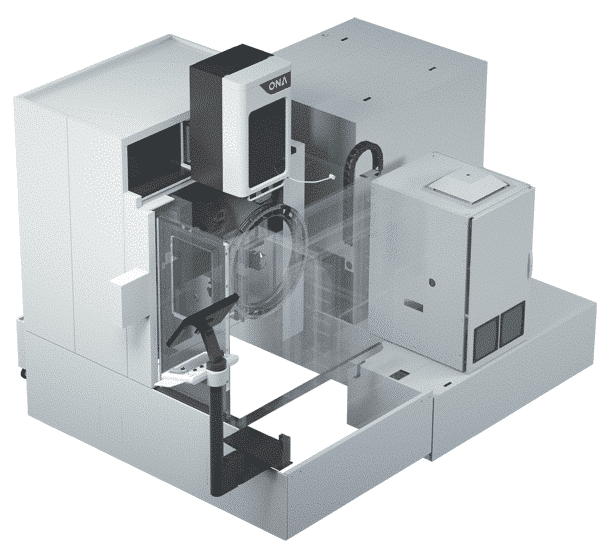 2019
ONA develops a special wire machine for cutting o-rings, focused on the aeronautical industry.
\ EUROPEAN TECHNOLOGY, GUARANTEEING MAXIMUM RELIABILITY.
Keeping with our commitment to quality, we manufacture our machines in their entirety in Europe with top-of-the-line components.
ONA is a world leader in special solutions and large size machines. As a result of ONA's many years of investment in research seeking a cleaner manufacturing process, we are in a position to offer the most cost effective, most environment-friendly solutions to be found in the field of EDM.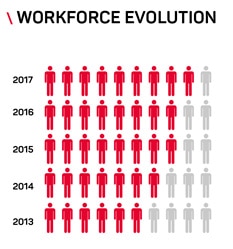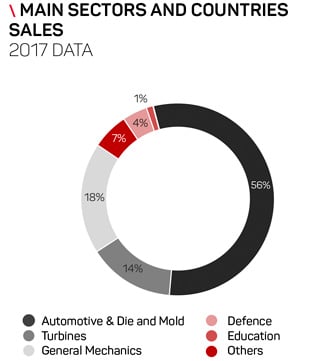 \ ONA GROUP