A visit to Stickel GmbH is a unique chance to get a first-hand view of the German firm's commitment to excellence in its production processes and its concern with the environmental impact.
\

EXCELLENCE IN THE MANUFACTURE OF AUTOMOTIVE PARTS WITH A STRONG ENVIRONMENTAL COMMITMENT
A visit to Stickel GmbH is a unique chance to get a first-hand view of the German firm's commitment to excellence in its production processes and its concern with the environmental impact. This emphasis on sustainability is shared by ONA, which has spent over 25 years researching and developing more sustainable production processes. One of the key factors in Stickel's choice of supplier was the 100% ecological filter included in ONA machines. In 2018, the German firm purchased an ONA AV130 unit, the largest wire-cut machine on the market, and since then, it has been delighted with "its high reliability and speed".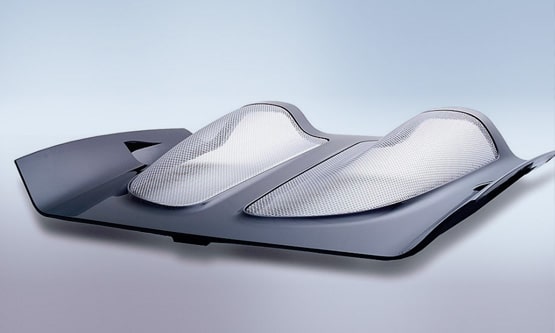 Stickel GmbH is a German family firm founded in 1987 which manufactures parts for the automotive industry. This innovative firm seeks excellence in its manufacturing processes, with a strong environmental commitment.
Well used to the high level of assurance demanded by the automotive industry, all its parts meet the strictest quality and precision requirements. The most important manufacturers in the industry, including Porsche, Volkswagen Group, Mercedes- Benz, Bugatti and BMW have chosen Stickel to manufacture short series of parts for their new cars (around 200 units). Indeed, they manufacture all types of metal parts (crankcases, doors, bonnets, hatchbacks, trims, etc.) for vintage Porsche models from the 1950s.
Innovation oriented towards sustainability
Stickel GmbH focuses on innovation and the development of production processes sustainable. The company has its own foundry and has patented a cleaner ZAMAK foundry system. This system allows them to recycle 100% of left-over material generated during production processes.
This culture of sustainability is reflected in every area of the facilities. The company has solar panels fitted on all the roofs of its buildings; employees have free charging points and connections for electric cars and they recycle all timber waste for the company's internal heating system (supplying heat to 2 of its 3 pavilions).
ONA has shared this same interest in the environment since its foundation. As part of its desire to innovate and seek more cost-effective and eco-friendly solutions, in 1986 ONA patented a revolutionary ecological filtration system for the dielectric (deionised water), used in wire-cut EDM machines. This was the world's first 100% ecological filter. With this filtering system, ONA offers one of the most economic and eco-friendly solutions on the market, with a saving of more than 5,000 euros per year. In addition, it generates no waste and does away with the need for cartridges. This ecological filter was a decisive factor for Stickel GmbH and many other companies, including the American multinational General Electric, the largest user in the world of ONA's Aqua prima filters.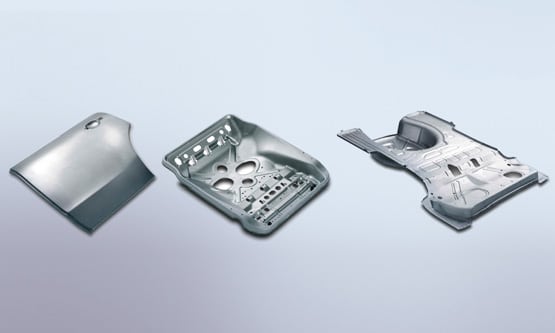 An example of the workpieces that Stickel mades for the automotive industry.
Surprising speed and reliability
AV130 WIRE-CUT EDM MACHINE
The largest wire-cut EDM machine on the market
It is only possible to maintain optimal standards of quality and pressure if you have the most advanced equipment. The German company knows this well and decided to incorporate ONA's AV130 wire-cut EDM machine, the world's largest EDM machine
Since it was installed, Mathias Stickel, manager at Stickel GmbH has been pleasantly surprised by the machine's high manufacturing speed. "The machine is very reliable, we leave it unattended at full speed at weekends without any problem. The speed is surprising.", said a representative of the firm.
Stickel GmbH is not the only German firm to have an ONA machine of this size. In 2009, Lechner Stahl bought the previous model with AF technology, the ONA AF130 unit, to add to the 3 ONA machines already present had at its facilities. For Lechner Stahl, specialized in the execution of large wire-cut EDM parts, the ONA AF130 machine meets all its expectations of productivity, quality and precision.
| | |
| --- | --- |
| EQUIPMENT | Top-level equipment. As well as the new ONA AV130-D1 machine, they also have another small WEDM, three HERMLE machining centres, two Röders machining centres, Trumpf laser cutting machines, EITEL hydraulic presses of up to 800 tons. |
| CUSTOMERS | Leading manufacturers in the automotive industry. The company's top customer is Porsche, although they also work for VW, Mercedes- Benz, Bugatti and BMW. |