Utimesa offers innovative and precise solutions thanks to ONA AV130, the world's largest wire-cut EDM machine.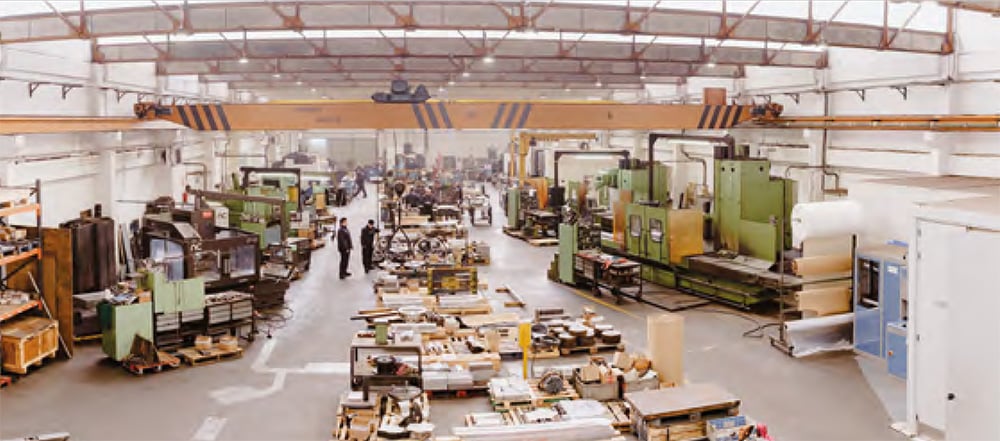 \

Advantages of the world's largest wire-cut EDM machine at Utimesa.
Utimesa is very aware that relying on ONA as its benchmark supplier of large electrical discharge machines gives it a major competitive advantage over its rivals. This is why the Basque company already uses several ONA machines at its facilities to guarantee maximum EDM precision for its customers. Its equipment includes the world's largest wire cutting EDM machine. The ONA AV model can machine from very thin workpieces up to the largest parts on the market. ONA's large machines make all the difference.
ONA, leader in the production of large machines
With a track record of over 35 years offering solutions in manufacturing processes, Utimesa is a major player in EDM technology. They are fully aware that only by partnering with the world's leading manufacturer of large machines can the quality and precision of their parts be guaranteed. The company, based in Vitoria- Gasteiz (Basque Country), regards ONA machines to be its main competitive differentiating factor. "We provide our customers with state-of-the-art machinery that allows us to offer innovative solutions, guaranteeing maximum EDM precision and reducing machining time," states the company.
The world's largest wire cutting machine.
Its equipment includes several ONA models, including the largest wire cutting EDM machine on the market today: ONA AV130. A design that stands out for its autonomy, robustness and high speed. Our AV range is precisely designed to turn large projects into simple solutions, as it allows machining of the largest workpieces on the market.
ONA's state-of-the-art models also allow Utimesa to produce parts made of extremely hard metals such as titanium, among others. Precision machining down to a thousandth of a millimetre guarantees the perfect finish of the work. The Basque company stands out from its competitors and we are very proud to be able to bring you that edge through our technology.
Green Pact: mutual commitment to the environment
Their passion for EDM is not the only thing that UTIMESA and ONA share. Our mutual commitment to the environment is clearly shown by our continuous pursuit of solutions that are more sustainable and respectful with our surroundings.
Utimesa, as member of the Green Pact, forms part of the "community of business organisations that are working on the transition to business models that demand fewer natural resources and have a lower climate impact". The company is aware of its responsibility and leading role in ensuring the much sought after progress towards more sustainable and efficient production models.
ONA's ECO philosophy was a key factor in choosing us as their benchmark supplier of EDM machines. The revolutionary filter, patented as early as 1986, was the first in the world to be 100% environmentally friendly. A clear example of a comprehensive philosophy linked to sustainability, which we share with Utimesa.
Always close to the customer
For this specialist in precision machining, one of the key factors that make ONA the market leader in EDM machines is undoubtedly our close relationship and involvement throughout the entire machine implementation process. "ONA's support has been total", the company acknowledges, and highlights the outstanding service offered by all of ONA's departments.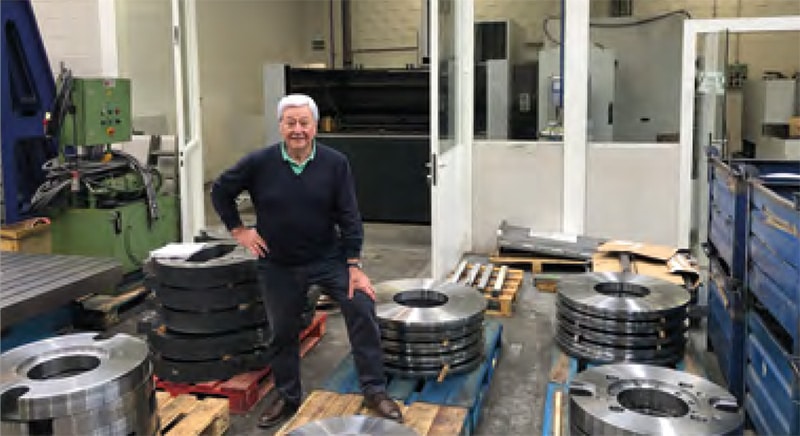 Company
UTIMESA
Employees
37 employees
Installations
UTIMESA has modern facilities of over 4.000 square metres, divided into 3 interconnected buildings and equipped with gantry cranes of up to 16 tons.
Services
Precision machining
Construction of special machinery Mechanical design engineering
Equipment
ONA AF130 Wire EDM
ONA AF35 Wire EDM
ONA AF35 Wire EDM
ONA DR2
ONA DB300
Sectors
Aeronautical, automotive, railway, technological, chemical, metallurgical, civil/defence, ener- gy/wind, robotics, aeronautics and agrifood industries.