The sinking EDM machines ONA IRIS T10, a machine that makes the impossible possible
\

The sinking EDM machines ONA IRIS T10, makes the impossible possible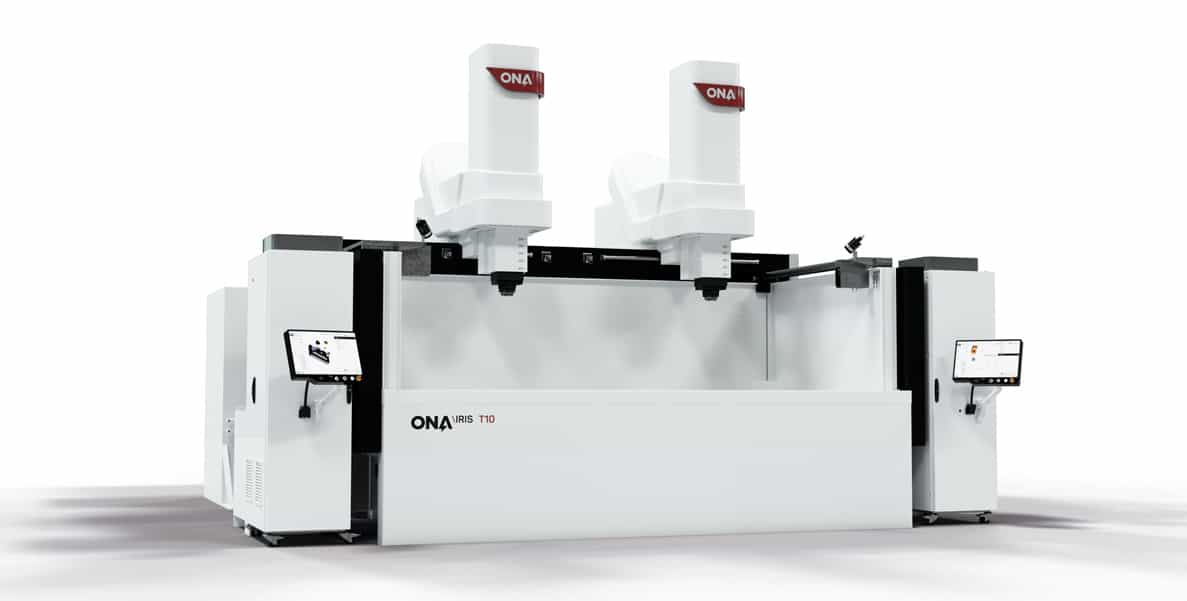 At ONA we are leaders in the production of large EDM machines. It is the world's largest die EDM sinking machine, designed to manufacture parts or moulds weighing up to 25 tons.
With ONA IRIS range achieves a new level of connectivity and digitization that allows you to simulate any project and reduce the possibility of error thanks to its powerful graphic engine, capable of converting your needs into precise, profitable and, above all, successful results.
ONA IRIS T10 has two heads, each with its own CNC and digital generator (the most powerful on the market). The tank can also be split in two, so that:
Both heads can operate together, resulting in a 50% saving in part erosion time and up to a 200% increase in productivity.
Each head can act independently, so it is actually like having two machines in one.
Because a great idea requires a great solution. Connect. Simulate. Win.