Interview Özkan Akkan, Sales Manager of GNC Makina in Türkiye
Interview Özkan Akkan, Sales Manager of GNC Makina in Türkiye
At ONA we have been establishing alliances with local partners around the world for 70 years – relationships based on trust and knowledge, which help us reach our customers and transmit the meaning of ONA, and what we stand for, to the world. In this section we want you to learn more about our closest partnerships.
What do you like about EDM compared to other technologies?
I like EDM technologies because they are clear, safe, precise and more flexible. They provide many different possibilities for easily producing parts and moulds, where other technologies offer no solution. Wire EDM is still the best technology for cutting parts with micron precision and excellent finish quality but die sinking EDM continues to offer impressive solutions and results.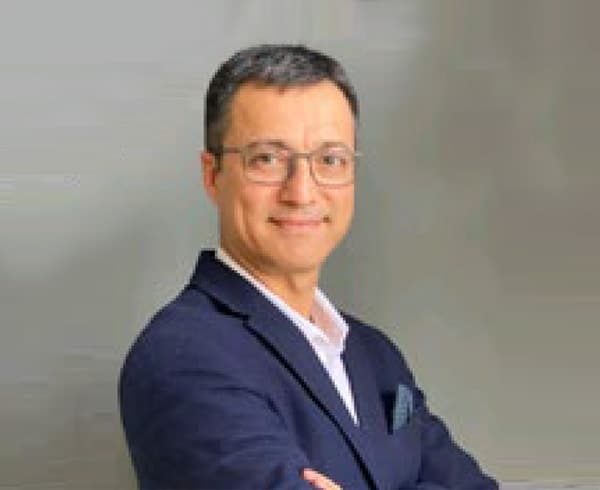 How do you see the future of EDM? What are the challenges of the future?
When high-speed milling became popular, many people said that EDM technology had no future, and that milling would set the new standard. And it's true that milling offers very good options, results and efficiencies, but EDM technology remains indispensable. Other technologies such as additive methods or laser are increasing in manufacturing today, but EDM will be one of the best solutions for manufacturing technologies of the future.
What technologies do you think can be great allies of EDM in the future?
Automation, of course. Customers are looking for efficiency and productivity, and all of them have problems with operators and users. The day has 24 hours, but we cannot lengthen it. Every customer knows that a machine can make money when it's on, so automation systems can help them use it every day, night and weekend.
What emerging markets do you foresee in the world of EDM?
The aviation and aerospace industry is growing after the rocket problem, and the medical industry also shows that we are not prepared for medical productivity when the population is increasing. Of course, the automotive industry is also one of the largest markets for EDM technologies, because where there's a mould, there's EDM.
Do you remember a success story with a client who marked you?
An aeronautical customer planning to cut aircraft engine blades and blisks with wire EDM technology. The flexibility, productivity and efficiency were incredible. EDM machines have changed the way of making things.
What is your function?
I'm a sales manager for GNC Makina in Turkey and ONA is one of our key brands and technologies.
What do you think makes ONA most characteristic and special?
Having large machines, great speed, quality and flexibility.
What do you like most about working at ONA?
The incredible flexibility and speed when we need it. All responses arrive in a matter of hours, not days or weeks.
A wish for the future of the company
Eco-saving systems may be standard in the future.