Customised machines with high value for the aeronautical sector
INTERVIEW WITH MARIUS PETEAN, KEY ACCOUNT MANAGER AT ONA
\

Customised machines with high value for the aeronautical sector
The development of new smart digital generators has been a major driver behind EDM having been transformed into a viable and highly competitive manufacturing process in the aerospace sector, even for so-called 'critical parts', meaning rotating parts or those that support cyclical loads and can experience fatigue failure. ONA has played a major role in this positive evolution, with contributions such as the AV35 wire cutting machine for turbine disc firtree manufacturing.
As mentioned in this interview with ONA Key Account Manager Marius Petean, the future involves continuing to focus heavily on a sector that already represents 25% of the company's annual turnover. "All of the aerospace sector's most important companies use ONA machines. Our business goal is to further grow within our own customers, in their various manufacturing facilities they have all around the world, as well as with first and second tier suppliers that use EDM machines, with particular focus on the North American market", Petean notes.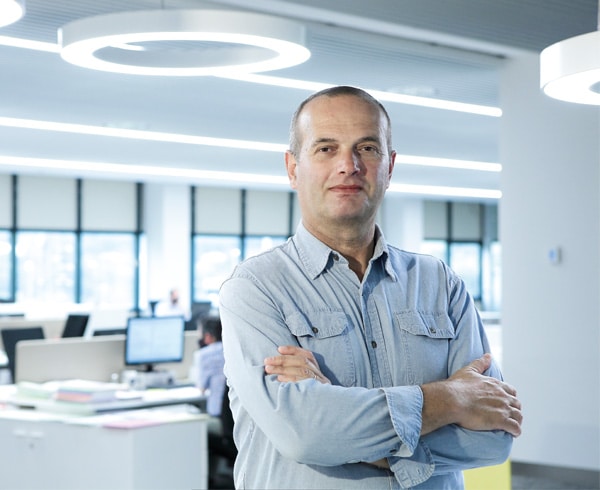 QUESTION. How did ONA begin developing applications for the energy and aerospace sectors?
ANSWER. ONA has been involved in aerospace sector projects for more than 20 years. But for a long time it was within a limited scope. These were customers that required machines that needed to meet certain technological requirements associated with gas turbine component EDM machining processes. Just 10 years ago, aerospace company sales represented less than 5% of ONA's annual sales. Nevertheless, we saw not long ago that there was a need to refocus management of a sector that could increase sales and, at the same time, counteract and complement other traditional business sectors such as moulds and die-stamping for the automotive sector. This new approach began 6 years ago. Since then, ONA's aerospace sector sales have continued to grow, now representing 25% of total annual turnover, with outlook for a significant increase in coming years.
Q. Could we say that EDM is already the preferred technology for manufacturing certain parts with complex geometry in a sector as demanding as aerospace? Is it on par with broaching and milling in terms of final product quality?
A. EDM was considered a 'necessary evil' in the aerospace industry. There are certain components that can only be machined using EDM. For that reason, aerospace part designers have developed specific drawing definition procedures for these components that include EDM process requirements as well as metallurgical and surface quality acceptance requirements. EDM is considered a special process that must be approved before being applied to serial production. Nevertheless, this perception has been changing in recent years. On one hand, new EDM technologies based on cutting-edge digital generators now allow for a substantial increase in material removal and, on the other, a significant increase in eroded surface quality. EDM continues to be a 'necessary evil', but now it is considered an industrially viable alternative to replace or complement other types of machining. For example, the surface quality that wire EDM can currently achieve makes this process a worthy alternative for replacing turbine disc broaching.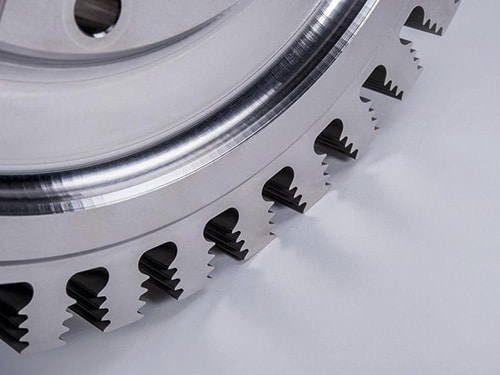 Some recent examples include ONA's AV35 wire cutting machine for turbine disc firtree manufacturing.
Q. What kind of parts/applications are we talking about?
A. The range of aerospace components and applications where EDM can be applied continues to grow. If before there were only a few applications, belonging almost exclusively to traditional EDM such as cooling holes and grooves in NGVs, segments, and blades, they have now been diversified to include impellers, IBRs, OGVs, turbine discs, combustion chambers, and fan blades.
Q. What caused this leap in recent years? Was it simply the development of new generators that transformed EDM into a competitive machining technique for the aerospace sector, even when it comes to so-called 'critical parts'?
A. Obviously, the leap forward in technology has been triggered by new generations of EDM machine generators, but also by advancements in the development of EDM technology. While only a few EDM parameters could be configured previously, now more than 30 configurable parameters can be used. This provides much greater flexibility when it comes to finding the optimal solution. Then, we must acknowledge the work of the OEMs to introduce EDM into critical parts, the drive and tenacity of their engineering and manufacturing managers that were open and prepared to accept, check, and approve EDM for these types of parts. Without them, it would have been impossible to reach this point.
Q. What technical advantages have the new generators brought to EDM manufacturing of, for example, gas turbine discs, rotating parts that reach up to 60,000 rpm and must be prepared to withstand extreme pressure fluctuations and temperatures?
A. In the case of ONA's new generators, it was the fact that they are digital. Now EDM technologies can be developed such as electrolysis and micro-cracks can be diminished or even eliminated, achieving very low recast layer levels of just a few microns. The surface requirements are acceptable, and the parts can be approved for flying..
Q. What advantages does EDM offer aerospace sector parts manufacturing over more traditional techniques such as broaching and milling?
A. From an industrial point of view, some very interesting advantages have been defined, particularly with wire EDM. Compared with conventional machining using milling and broaching, recurring consumables costs are significantly lower. In respect broaching, wire EDM offers fast and cheap prototyping solutions. Between designing and manufacturing, a broaching tool could require up to a year, while wire EDM is nearly immediate and directly associated with the cut profile's programming. In addition, this approach does not allow for errors; if for some reason the broaching tool is not right, design modifications have to be made and manufacture a new one. In the case of EDM, after cutting the piece , the profile is measured, and if it must be adjusted, it can be done directly by programming the cutting path. On the other hand, the wire EDM machine's autonomy is another major advantage. All of ONA's AV models have the option of using a 45 kg wire spool system, which is nearly 8 times more than a standard 8 kg spool. And when it comes to die-sinking EDM, we can see a trend towards automation using robots and shared or individual electrode storage.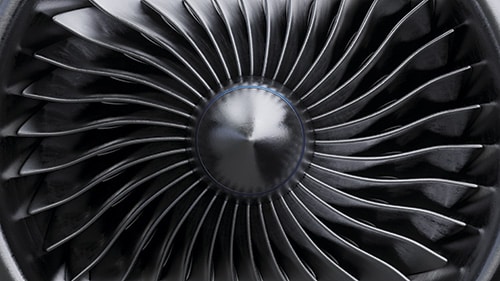 Q. Do traditional machining methods have limitations that EDM does not when it comes to achieving certain geometries or processing certain materials?
A. EDM is a contactless machining process. It only requires that the materials to be eroded have electrical conductivity. Obviously, this is an advantage over conventional machining. There is almost no difference between material removal and tool wear (electrode) if aluminium or nickel alloys are eroded, which is not the same with conventional machining.
Q. What role has ONA played in this evolution to transform EDM into a preferred technique for manufacturing aerospace parts?
A. We work with our customers to find specific machining solutions for their components. We always seek solutions to their problems using EDM. Let's say that these approach exercises produce interesting and often surprising solutions.
Q. So then, ONA produces personalised and customised solutions for the sector's companies.
A. Absolutely. Our strategy in the sector is to provide customers with high added-value solutions. We listen to them and offer them personalised solutions according to their requirements and their degree of familiarity with EDM. An example would be a customer with little EDM experience asking us for a turnkey solution that includes tool design and manufacturing, EDM technology, NC (Numerical Control) programming, and industrial part approval. Two different part numbers and, in total, nine different EDM operations.
Q. What have been ONA's latest technological applications/contributions for the aerospace sector?
A. Some recent examples include ONA's AV35 wire cutting machine for turbine disc firtree manufacturing; wire EDM machines for automatically cutting aerodynamic profiles to fit blades to rings; die-sinking EDM with high performance material removal; die-sinking EDM adapted to complex cavities in components like impellers; or die-sinking EDM for shaped holes in blades and NGVs.
Q. You said that ONA already attributes 25% of its annual sales to the aerospace sector, but what is forecast for the future?
A. All of the aerospace sector's most important companies use ONA machines. Our goal is to further grow within our own customers, in their various manufacturing facilities they have all around the world, as well as first and second tier suppliers that use EDM machines, with particular focus on the North American aerospace market.
Q. Where can we expect the next innovations in EDM machinery for the sector? What are the next challenges to show that EDM technology is more alive than ever when it comes to aerospace part manufacturing?
A. Technologies and processes are constantly being innovated. New EDM applications appear following the development and introduction of new technologies. A revealing example is EDM for cutting parts produced through additive manufacturing. In the future, we will not only need adapted technologies, but also different machines that are better suited to the type and size of additive manufacturing parts. A greater challenge will be the cybersecurity of machines within a digital and connected industrial environment. And an important added value for customers/users of EDM machines will be the machine and process data collection for subsequent analysis in order to improve manufacturing processes and preventive maintenance of the machines.