The American company, a leading manufacturer of rubber and plastic injection molds for companies in the North American automotive industry, values our automated solutions: 'The biggest challenge was to incorporate more stand-alone machine time, and ONA has really helped us achieve that'
\

LEROY TOOL & DIE CHOOSES ONA FOR ITS EDM NEEDS
The American company, a leading manufacturer of rubber and plastic injection molds for companies in the North American automotive industry, values our automated solutions: 'The biggest challenge was to incorporate more stand-alone machine time, and ONA has really helped us achieve that'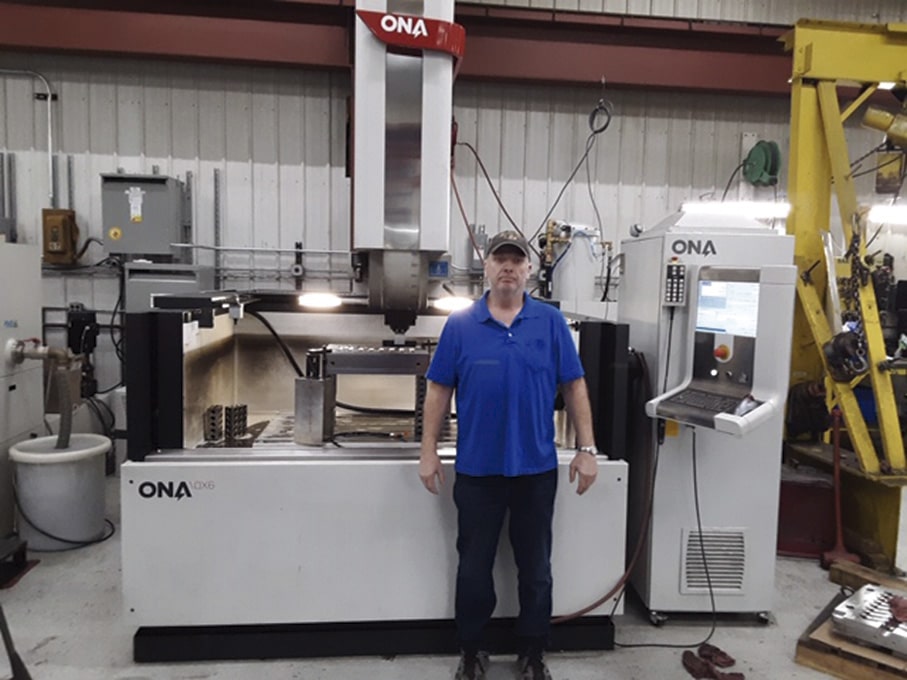 Proximity and high capabilities to offer customized solutions to very specific needs of electrical discharge part machining (EDM). These have been two of ONA's main virtues since we started our activity more than 65 years ago. These values have helped us gain the trust of many clients (more than 15,000 ONA EDM machines have already been installed in companies all over the world), to achieve, in the vast majority of cases, their full satisfaction and, subsequently, their word of recommendation to their colleagues.
The latter is exactly our experience with the American company LeRoy Tool & Die (LTD), a leader in the design, manufacture and supply of rubber and plastic injection molds for clients in the automotive industry in North America, mainly Mexico, the United States and Canada. LTD has been diversifying its activity practically since its foundation in 1988, when its two founders started the project focusing on the production of high quality rubber molds. Today, LTD offers high capabilities also in CNC precision machining, MIG and TIG welding, FaroArm measurement and electrical discharge machining, among many other areas.
To cover its electrical discharge machining (EDM) needs, LTD has chosen ONA as its equipment supplier. The Michigan-based company purchased its first ONA machine in 2014, the AF60 wire-cutting machine.Three years later, in 2017, they chose the QX6 die sink equipment, which they bought back the following year. And we recently made them an offer to sell a third QX6 machine.
Significant productivity gains
ONA's headquarters in Durango (Vizcaya) has a plant with 11,000 m2 dedicated to the manufacture of equipment and another 1,500 m2 destined entirely for R&D.Our commitment to research and innovation enables us to constantly bring value to precision machining companies.
In the case of LTD, we carried out a thorough preliminary research process to understand the company's circumstances, we assessed their need of a machine with higher non-stop working hours, and we offered them our automated EDM solutions. This automation translates into significant increases in productivity – up to 400% – and profitability for companies, as it guarantees maximum non-stop activity hours for the equipment (electrodes can also be changed without stopping them).
Moreover, almost all our die sink EDM machines are designed to ensure at least 10,000 working hours with low maintenance costs. This is largely due to our long-lasting ecological filter. The costs are limited to paper and plastic bags for the filter, as well as machine lubrication, floats and, in some cases, seals. That's it.
'Our other EDM machines are older, from about 2000. We have found that ONA equipment is much faster and needs much less electrodes to do the machining work. And to all that we have to add the great service and support they give us. We are very happy', says Wanstead.
At ONA we are proud that such important companies as LeRoy Tool & Die choose us as their supplier for their electrical discharge machining needs. Our entire team will continue to do their best to live up to the high expectations of our clients.