JR MOLDES reinforces its production capacity for the manufacture of molds for the automotive sector thanks ONA's EDM technology
\

EDM for the manufacture of molds and parts for the automotive sector
The Portuguese company, a benchmark in the automotive  industry in Europe, has 4 ONA machines in its facilities in Oliveira de Azeméis. One of them is the TQX10, for machining large molds.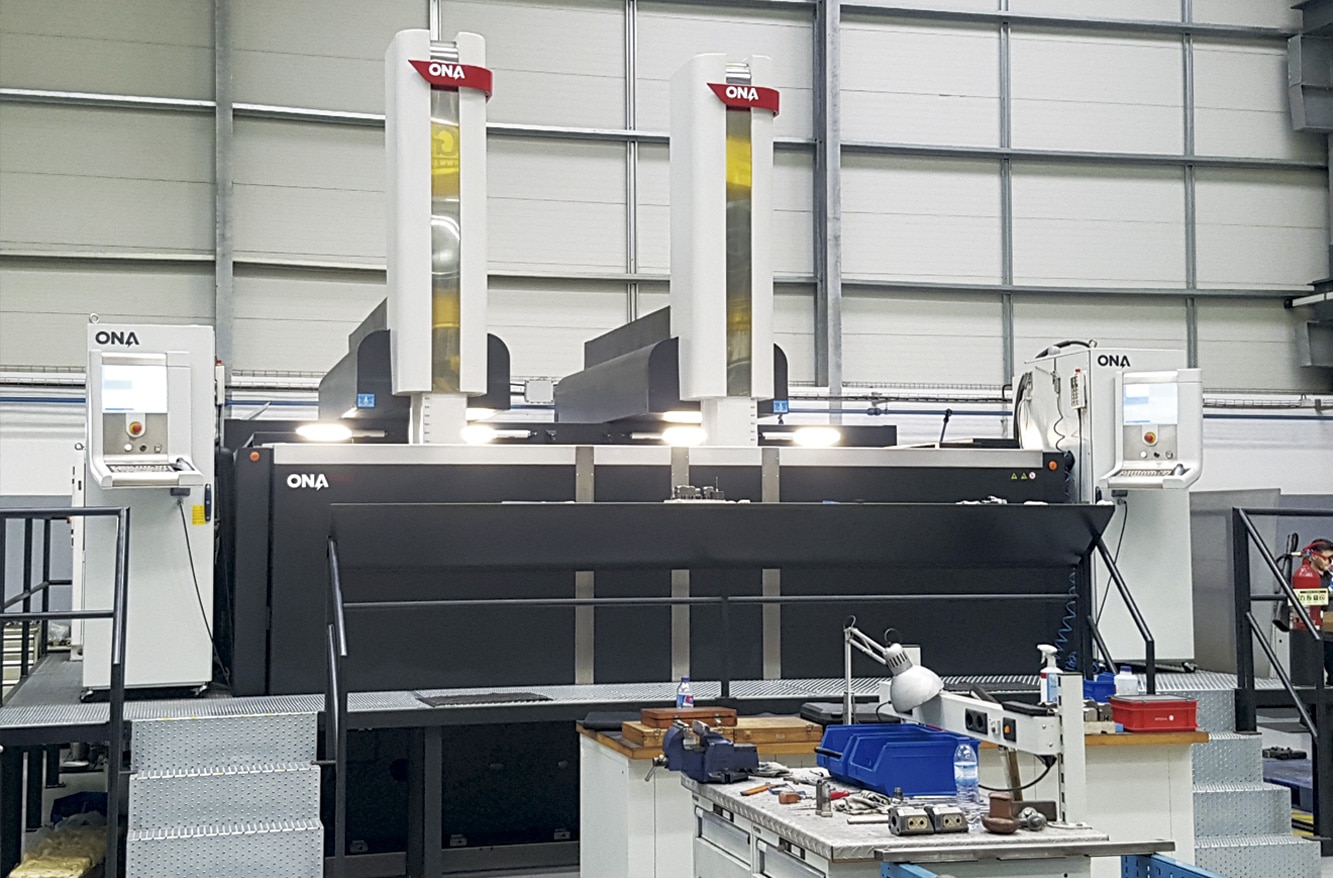 JR MOLDES is a Portuguese firm specializing in manufacturing molds for plastic injection in the automotive industry, among others. The company has grown significantly in recent years, becoming 'quite a benchmark' in Portugal's and Europe's molding industry, as José Manuel Ribeiro, the company's CEO, says. Currently, JR MOLDES exports 'practically its entire production' to countries such as France, Spain, Italy and Poland, among many others.
JR MOLDES has chosen ONA as its supplier in EDM technology because of, above all, our high capabilities in the machining of large molds. 'The solution presented by ONA was the TQX10 machine. The dimensions of its tank enable us to machine parts up to 4000 x 2000 x 1250, and thanks to its two heads we can complete the job in half the time, or work right and left simultaneously, as if they were two independent machines separating the tank. It was a great choice,' Ribeiro says.
The TQX10 die sink EDM machine, with double head and the largest dimensions on the market, saves 50% of erosion time and increases productivity by up to 200%. It is perfect to manufacture large molds with different cavities. Having a second head is something that is within the reach of few EDM manufacturers worldwide. ONA was a pioneer in the development of this technology more than twenty years ago.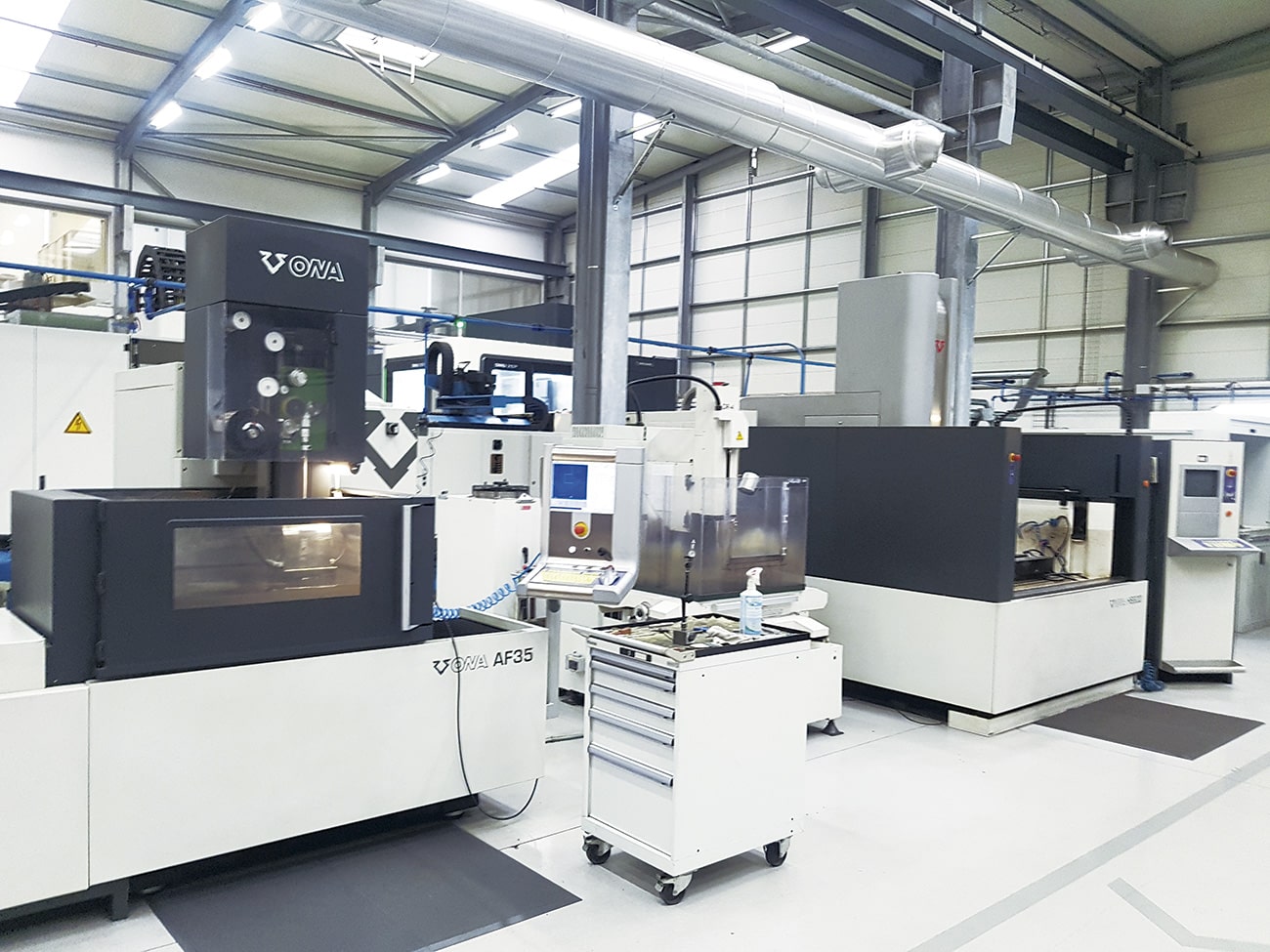 Some improvements we have recently made in our double head EDM models are:
The distance between heads can be modified according to specifications.
Vertical extension with automatic double changer. Two chucks, one in the C-axis and another at the end of the extension, make it possible to optimize the use of extension electrodes and to erode at a greater distance without colliding with the head.
Automatic adjustment of the dielectric level, maintaining it at the level of the head.
Its software is specially designed for double-headed equipment, which facilitates managing the performance of both machines.
In addition to the TQX10 die sink machine, JR MOLDES also has another 3 ONA machines at its facilities in Oliveira de Azeméis, about 50 kilometers south of Porto:
HS600 die sink EDM machine.
AF35 wire-cut EDM machine.
DR 4 gun drilling machine.
The best quality-price ratio
'ONA is undoubtedly the brand that offers the best quality-price ratio. Practically since the beginning of our EDM activity, we have invested in ONA. And they have always proved we can trust them. We also value their assistance. Our relationship is excellent. They know our team and their needs well and always give us good advice. And to all this we must add efficient technical support,' says the CEO of JR MOLDES.
Establishing close relationships and providing a customized treatment are two of our signs of identity. We assist companies throughout the entire commercial process of acquiring the machine: We advise them on technical aspects and invite them to see similar machines belonging to other clients; we also encourage them to visit our factory in Vizcaya (Spain) to learn about our technology in situ and meet our engineers.
On the other hand, we have 5 affiliates in Europe, America and Asia, as well as a wide network of highly qualified distributors to offer optimum technical service to companies.
'With the ONA machines we have at the moment, we are able to guarantee a good response to any type of EDM work we need, without depending on third parties. This makes our clients feel more confident in entrusting us with their molds: They know they will be manufactured internally, with quality and speed, and at a fair price,' Ribeiro resolves.