ADDILAN perfects its metal additive manufacturing process and includes infra-red technology to control the whole process in real time.
\

ADDILAN perfects additive manufacturing with infra-red technology
ADDILAN is well aware that only by constantly improving its metal additive manufacturing technology can it meet the high demands of the most competitive sectors in the market. As part of this continuous improvement process, they have added infrared technology to their machines. This new addition, together with ADDILAN's numerical control, allows the entire manufacturing process to be measured and controlled in real time. A very important improvement that will make it easier for the user to compensate and record thermal variations in the process and make decisions in real time.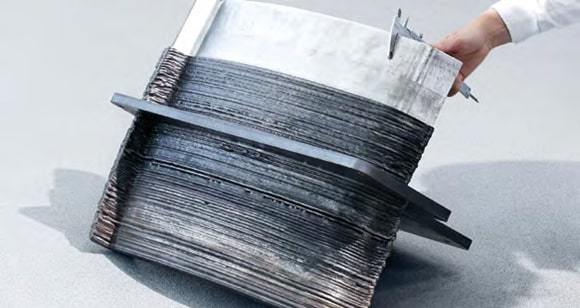 Over the last few years, ADDILAN's team has seen an increasing demand from companies interested in its additive manufacturing process using WAAM technology. Strategic industries such as aerospace, oil and gas, marine and rail have already benefitted from the advantages of this type of manufacturing; these industries manufacture high added value components for highly demanding industrial sectors. In such a competitive market, these demands can only be met by offering the best results from your metal additive manufacturing machine.
This is why ADDILAN has incorporated infrared technology for real-time process measurement into its model, aiming to improve control over the WAAM additive manufacturing technology even further. This added benefit, together with the existing in-process control system, allows thermal variations in the WAAM high metal deposition process to be compensated and recorded. As a result, the user can see all real-time variations in the process and make the appropriate decisions in real time to obtain the perfect finish for each workpiece.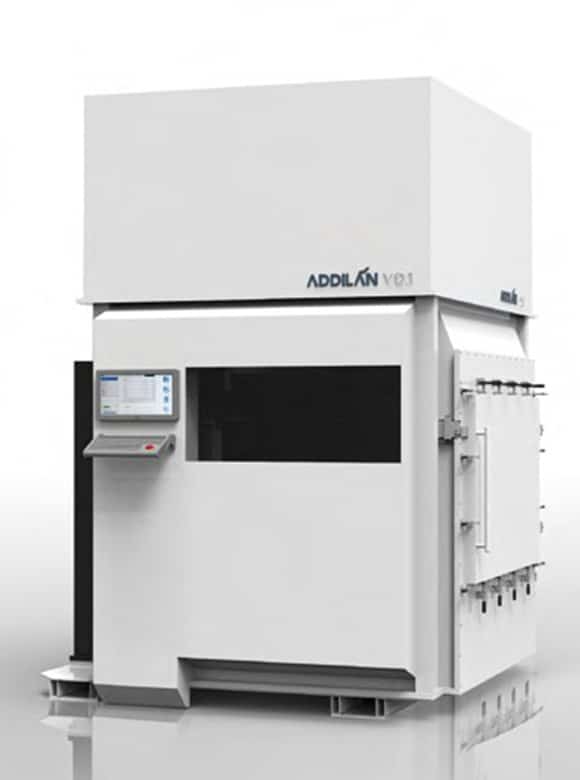 WAAM Technology
ADDILAN has become a major player in additive manufacturing using WAAM technology. This additive manufacturing process allows parts to be produced using wire and arc-based additive technology. WAAM technology is especially geared towards the high-end component market and medium to large parts. It is suitable for all welding metals: steel, titanium alloys, super alloys and aluminium alloys.
Its main competitive advantage over other additive technologies is its high input rate and the higher speed at which the part is produced. This means large parts can be manufactured in a short period of time. "We can produce and manufacture components and large parts in less time. We are able to reduce manufacturing times, thus improving production process profitability," the company claims.
The latest addition of infrared technology improves the process even further, allowing even more control, in real time too, thereby guaranteeing manufacturing perfection of every single part. More control for excellent results.
ONA, as ADDILAN's industrial and business partner, is fully confident that ADDILAN's incorporation of this new technology will place the Basque company at the forefront of the world market for additive manufacturing in metal. For us it is yet another example of our philosophy: to provide the best integral solutions tailored to the needs of each customer.