Gas turbine manufacturers trust in ONA AV35 wire-cut model as the perfect EDM solution for turbine disc firtree production.
\

ONA AV35 wire-cut model, EDM solution for turbine disc firtree production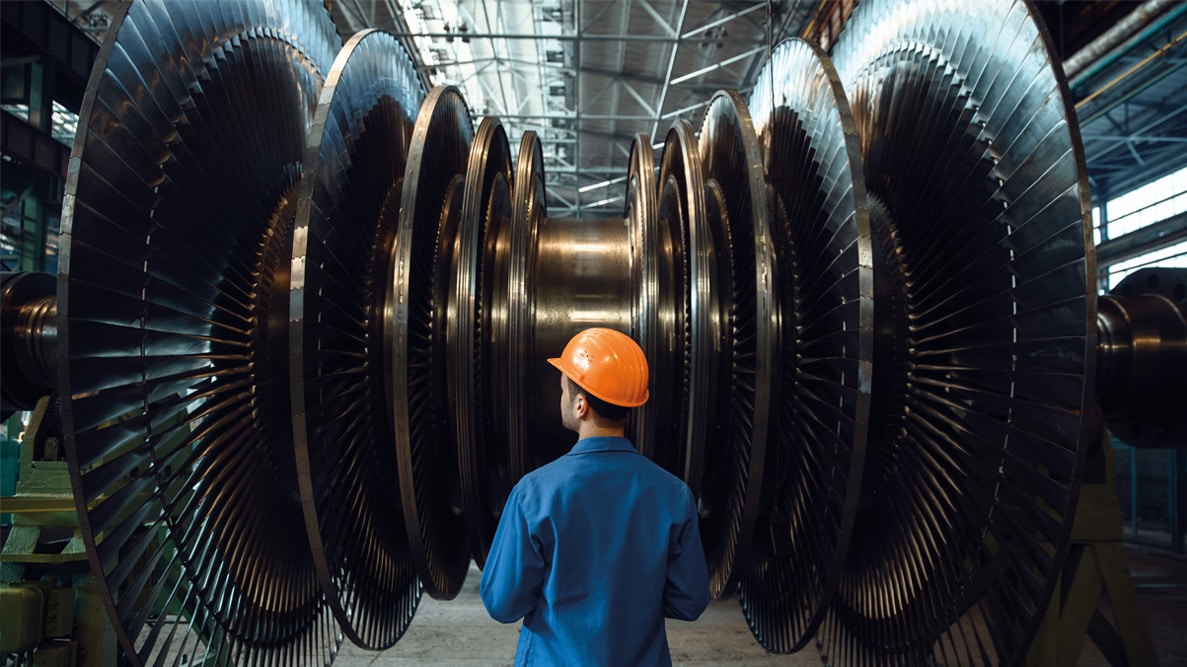 Presently, ONA has the highest expertise in the world as EDM machine-tool manufacturer. Years of experience in the field together with advanced technology focus in providing customized solutions to its customers, position ONA as preferred EDM equipment supplier for a major industrial gas turbine OEM, which is part of a much-admired technology corporation that provides products and services for aerospace, aviation, healthcare, power generation, renewable energy, digital industry, additive manufacturing, venture capital and finance.
ONA AV35, perfect for turbine disc firtree production.
AV35 incorporates the latest wire EDM technology required for high-end critical parts such as the turbine discs and blades. That's why standard AV35 has been customized with complete apparatus and accessories to be used to wire EDM machine turbine discs firtree. In other case, same standard AV35 has been slightly modified such as to be used to cut larger blades and that way saving money and floor space for purchasing a larger machine. This proofs that ONA EDM finds ways to adapt its machines to the customer needs, creating fully configurable products.
With a robust and compact design, ONA AV35 has high industry reliability standards, and as the rest of the wire EDM equals profitability thanks to:
High-efficiency and low-consumption generator.
Optimized filtration system using cycles and puReduced consumable costs.
EDM technology including wire low consumption.mps settings that save energy.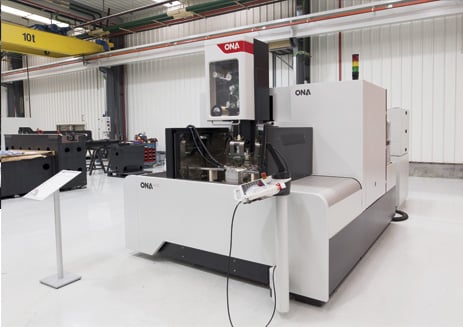 In addition to that, in some cases, the machining process can be fully automated. A continuous information exchange between machine and the production facility industrial environment allows better process control, less interruptions and implicitly longer hours of continuous machine operation. Any deviation from the initial process setup can be monitored in real-time and decisions can be made right away. For example, if the dielectric temperature gets out of the programmed limits an alarm pops up. All this translates into higher productivity.
After the customer's acquisition of the first four AV35 machines, more machines were required to cope with an increased production volume. The undoubtable performance and reliability of the first four AV35 machines have triggered the acquisition of another four, getting to a total amazing number of eight AV35 installed machines in less than 1 year span.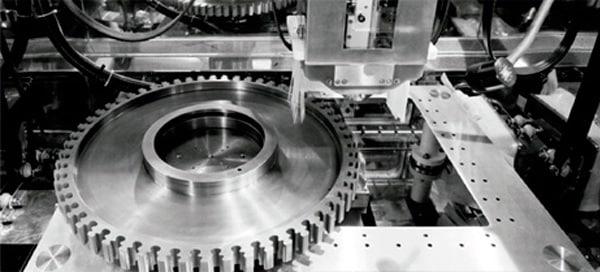 The total EDM production capacity consists of:
\ 4 AV35 wire EDM (2020)
\ 4 QX4 die-sinking EDM (2020)
\ 4 AV35 wire EDM (2019)
\ 1TQX8 double-head die-sinking EDM (2016).
\ 2 TX8 double-head die-sinking EDM (2013, 2015)
\ 1 NX6 die-sinking EDM (2013)
The combined accuracy and cutting speed are the main reasons for which ONA was entrusted for such complex EDM projects within long-term relationship.