Initial investment in equipment is lower (up to 2 or 3 times), as well as consumables costs and the risk of tool breakage
\

Electrical discharge machining advantages over milling in gas turbine housings production
\ Aeronautical companies AVIC Chengdu (China) and Paradigm Precision (USA) have recently discovered that they could produce this turbine component through electrical discharge machining under highly beneficial conditions for them thanks to ONA.
\ Initial investment in equipment is lower (up to 2 or 3 times), as well as consumables costs and the risk of tool breakage.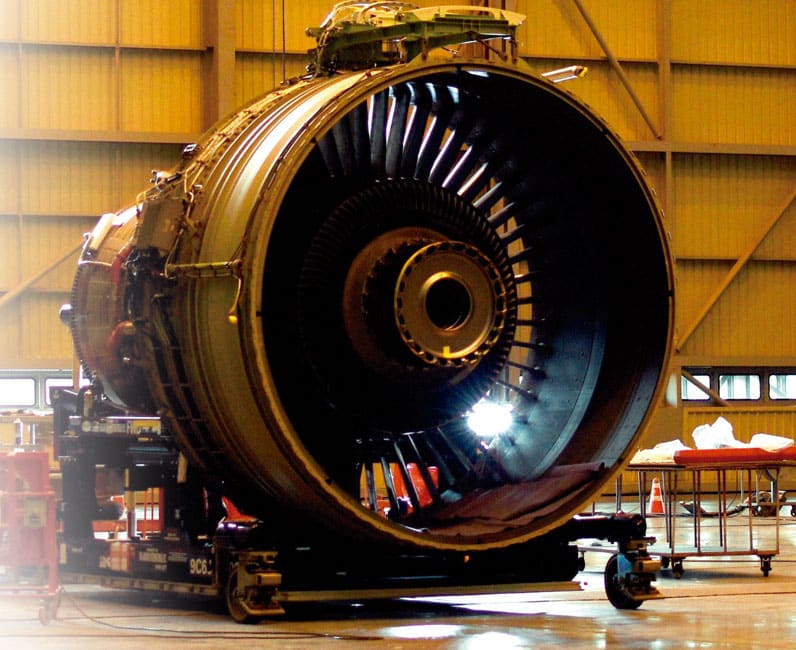 Electrical discharge machining advantages over milling in gas turbine housings production
Constantly innovate in order to offer companies new tailor-made technological solutions in the field of electrical discharge machining that enable them to improve the efficiency of their processes and, in addition, increase their profitability. This is what has made ONA a leading company in the manufacture of highly reliable and resistant EDM machines, with a presence in more than 60 countries all over the world.
With our help, two major aeronautical companies, AVIC Chengdu from China, and Paradigm Precision from the United States, have recently learnt they could manufacture the aircraft turbine housings by means of die sink electrical discharge machining in conditions very beneficial for them. Previously, this was only possible by using conventional machining techniques such as milling.
In fact, with our assistance, they came to the conclusion that the economic advantages offered by the use of ONA electrical discharge machining equipment with respect to milling were remarkable:
A less significant initial investment in industrial equipment; between 2 and 3 times lower.
Also, lower consumable costs: Up to 4 times less. While consumables in milling are high-cost tools, graphite electrodes used in electrical discharge machining are re-machined every few housings.
A lower risk of tool breakage and also lower costs resulting from non-quality (useless parts, rework, etc.).
This is possible thanks to a generator built into the equipment that can reach 400 amps, four times more power than the standard one. High-performance ONA machines (High Speed EDM) enable more material to be removed (up to 4 times more than with a standard 100 amp generator), resulting in a significant increase in productivity and performance.
The generator power enables a stock removal of up to 0.16 in3/min compared to 0.04in3/min of the standard Nickel alloy generator.
On the other hand, in terms of the time used for machining, electrical discharge machining is comparable to milling, or even better, when using a double-head ONA machine.
ONA is the only manufacturer in the world that develops equipment with this capability. These are machines with a high-degree of automation and ecological filtration systems adapted to this high rate of stock removal.
\

At the forefront of innovation
Experiences such as those of AVIC Chengdu and Paradigm Precision place ONA at the forefront of EDM research and innovation for the aeronautical industry. The solutions provided by our engineers are being used to turn electrical discharge machining into a more than serious competitor of other, more traditional machining techniques in the sector, such as milling and broaching.
ONA's future lies in continuing to put in the same effort and energy to R+D+I, offering manufacturers of turbine components turnkey projects and new technological resources for electrical discharge machining that help them improve, grow, and reduce production costs without compromising the quality and precision of the turbine components.
Other recent contributions by ONA to the aeronautical sector have been:
Wire electrical discharge machining for the automated cutting of vertical rings.
Wire electrical discharge machining for the production of disc grooves for turbines (firtrees).
At ONA, we have more than 70 possible combinations of modular wire-cut and die-sink EDMs, and we also develop custom equipment for very specific applications.
In the event that a company experiences any setback, our extensive worldwide network of distributors ensures that we can provide them with a quick response. In addition to obtaining the highest quality Overall Equipment Effectivenessis at 98%), acquiring an ONA machine implies the right to receive the highest level of technical support.